Cutting your own Diamond Templates for EPP
While hexagon shapes can be quite fiddly to cut without a template, diamonds are another matter. If you own a quilter's ruler with a 60 degree mark, and a dull rotary cutter (don't use one you're still using for fabric) or a craft knife, you can cut as many diamond templates are you want. I use normal printing paper, but you can use a heavier weight if you wish.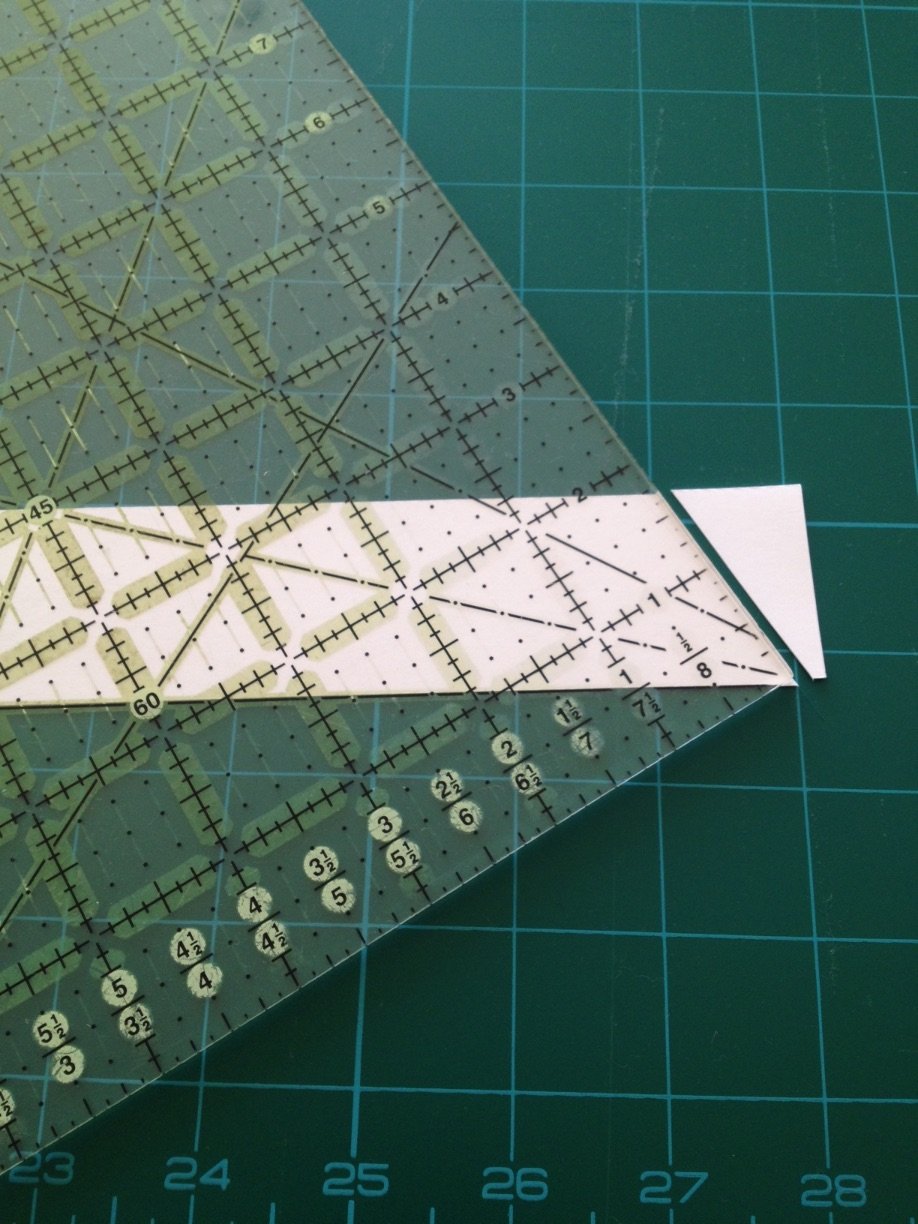 Start by cutting strips of paper the width you would like your diamonds, I pile about 5 pages on top of each other and cut multiple shapes at once.
In this picture I have cut my strips at 1.5" wide. Then place your quilter's ruler on top, lining up the 60 degree ruler mark along the bottom of the paper strip, cut off the end of the strip at this angle.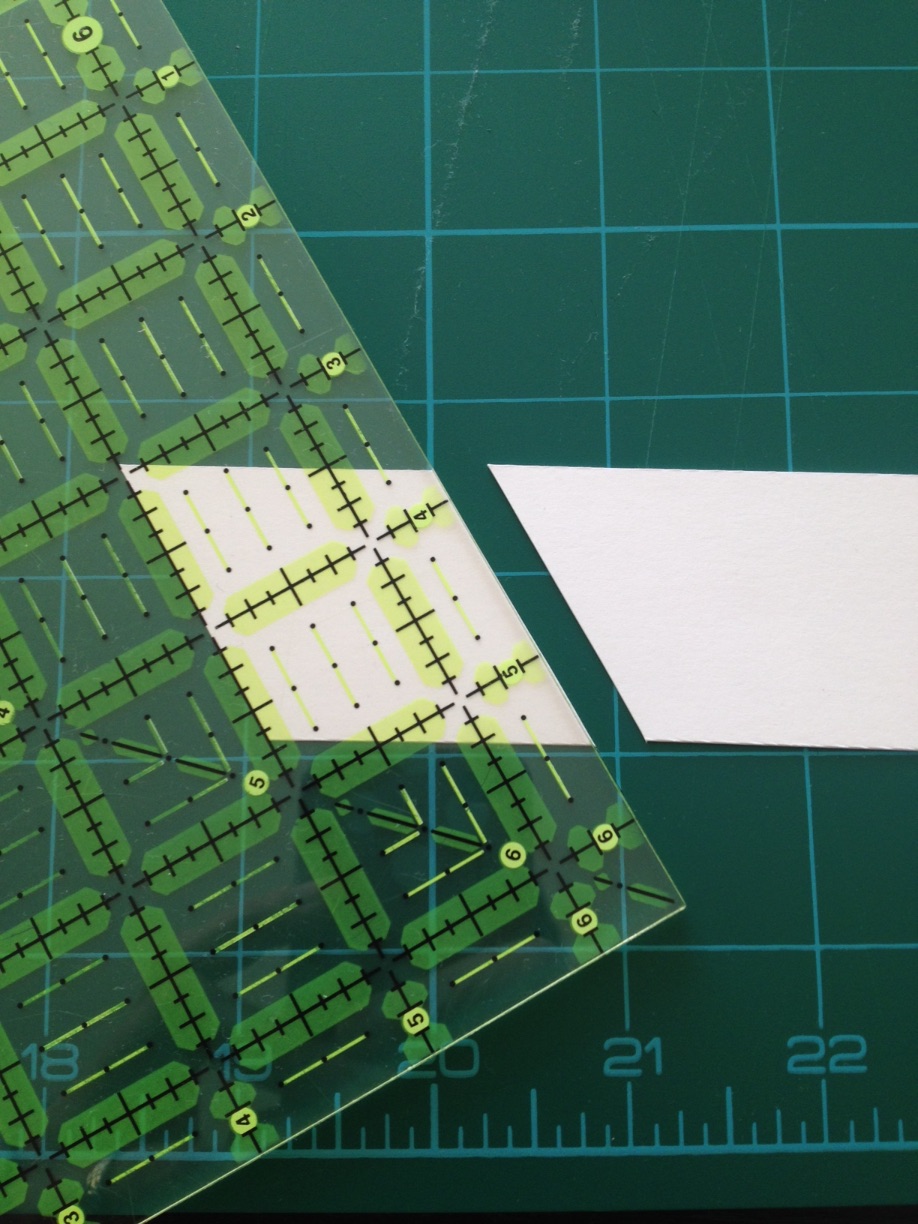 Now flip your paper strips over so you can work from the left, as you would with fabric, and line up the same measurement you used to cut the strips, in this case 1.5", along the edge of the strip and cut your first diamond papers. Carry on along the paper strip.
For a video tutorial on basting and sewing your shapes in English paper-piecing, click here.
Feeling inspired? Why not have a go at one of my EPP cushion kits here?
Whatever you make with your templates, this patchwork technique is highly addictive, and can be really relaxing, so get comfy on your favourite armchair, a cuppa to hand, turn off the outside world for a bit, and get stuck into some therapeutic and meditative English paper-piecing, enjoy!