English Paper Piecing Tutorial
The Glue Pen method
There are various brands of fabric glues on the market - when choosing make sure the bond is NOT permanent as eventually you will have to remove the papers. My favourite is Sewline's Fabric Glue Pen, for which you can get refills in different colours that dry clear.
When pinning your paper hexie to the fabric, try this clever little trick of punching a hole in the paper template. You can then insert the pin into and out of the fabric within that hole, and not distort your template. If you use a normal hole punch and can't get the hole in the centre of the hexie, don't worry, off to one side works just as well. This trick would work with any shape in EPP.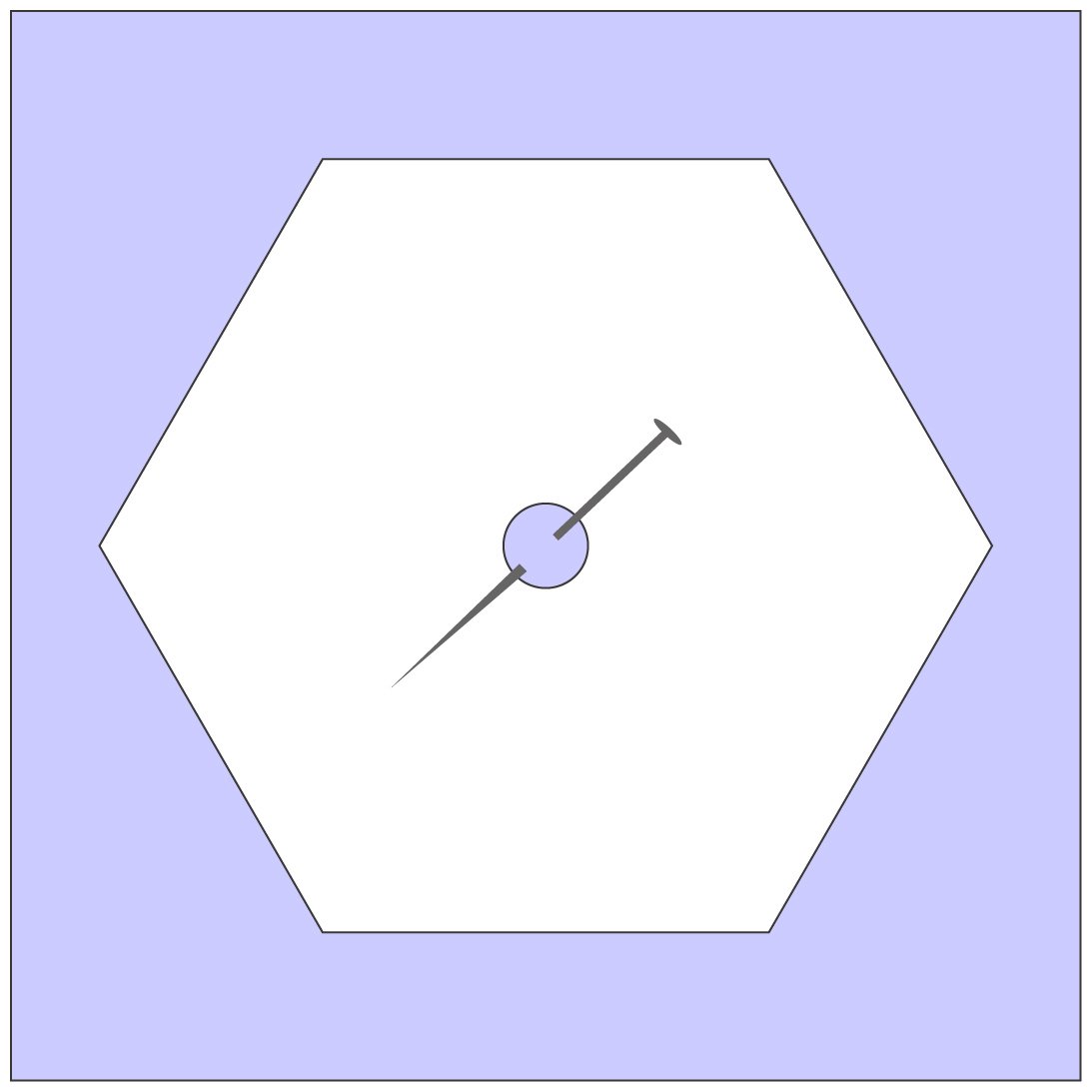 1. Place your paper hexagon onto the wrong side of the fabric square and insert a pin in the centre hole to hold them together securely.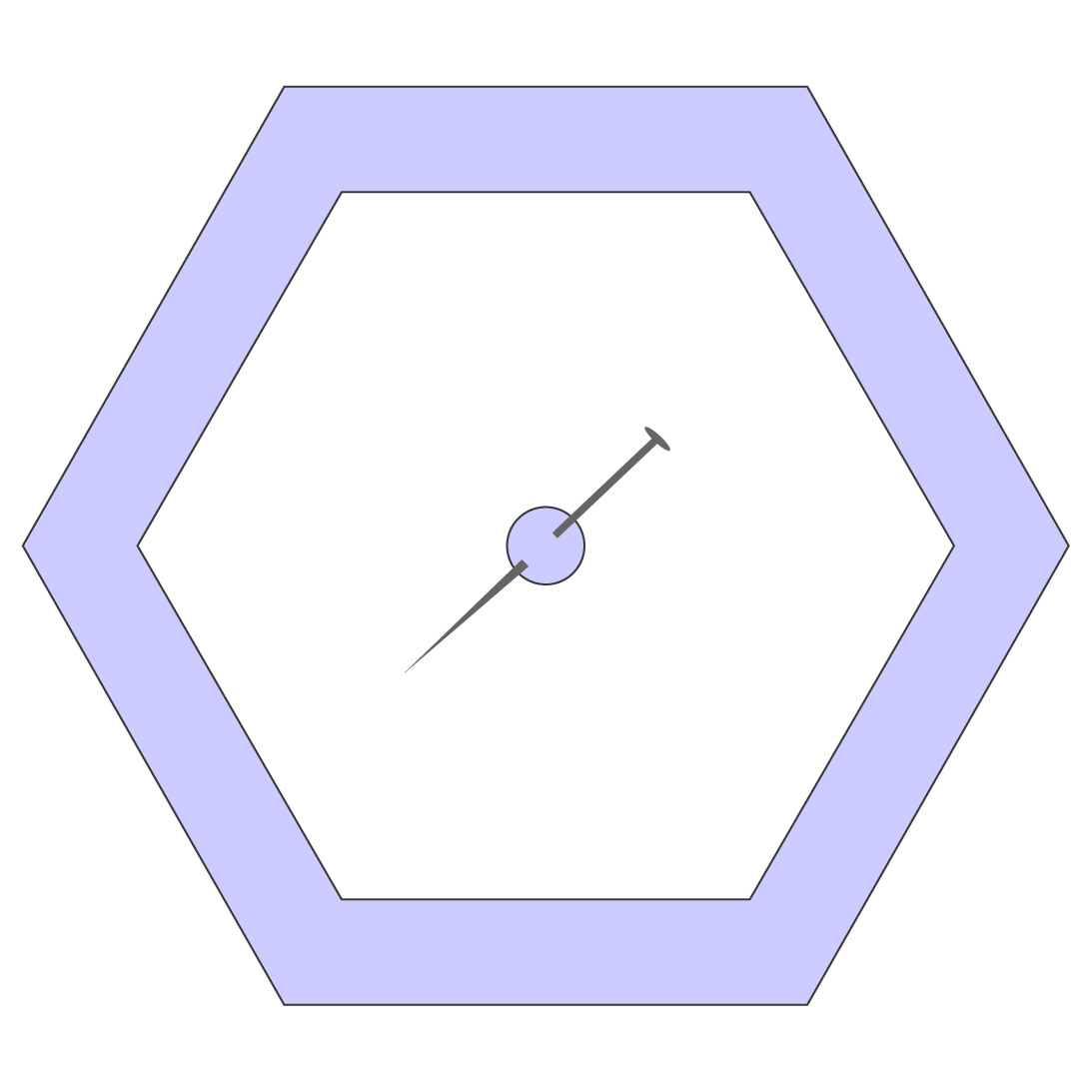 2. Trim your fabric into a rough hexagon, approximately
a quarter-inch away from your paper template. This doesn't have to be exact.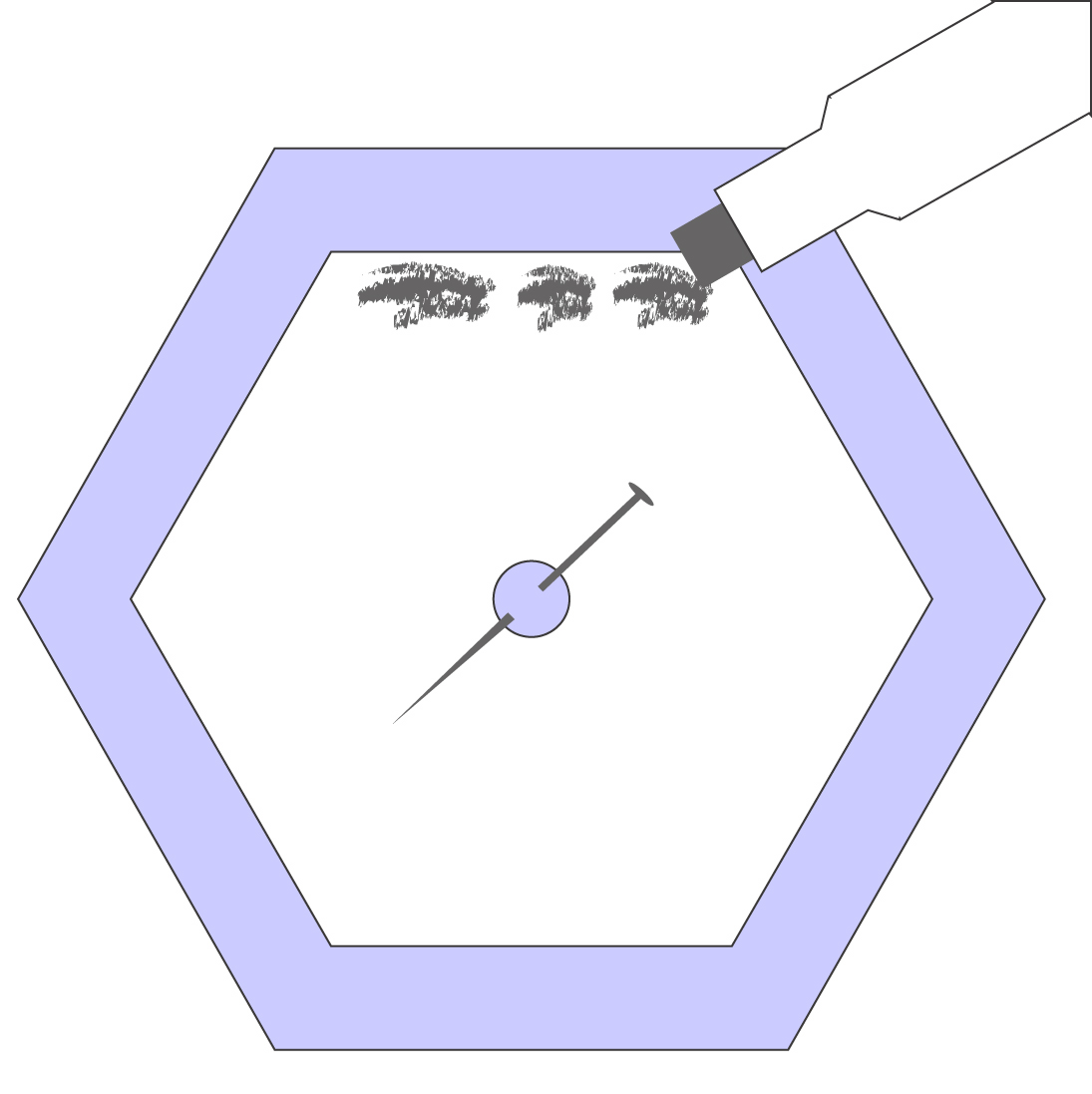 3. Apply a thin layer of glue along the top edge of your paper hexagon.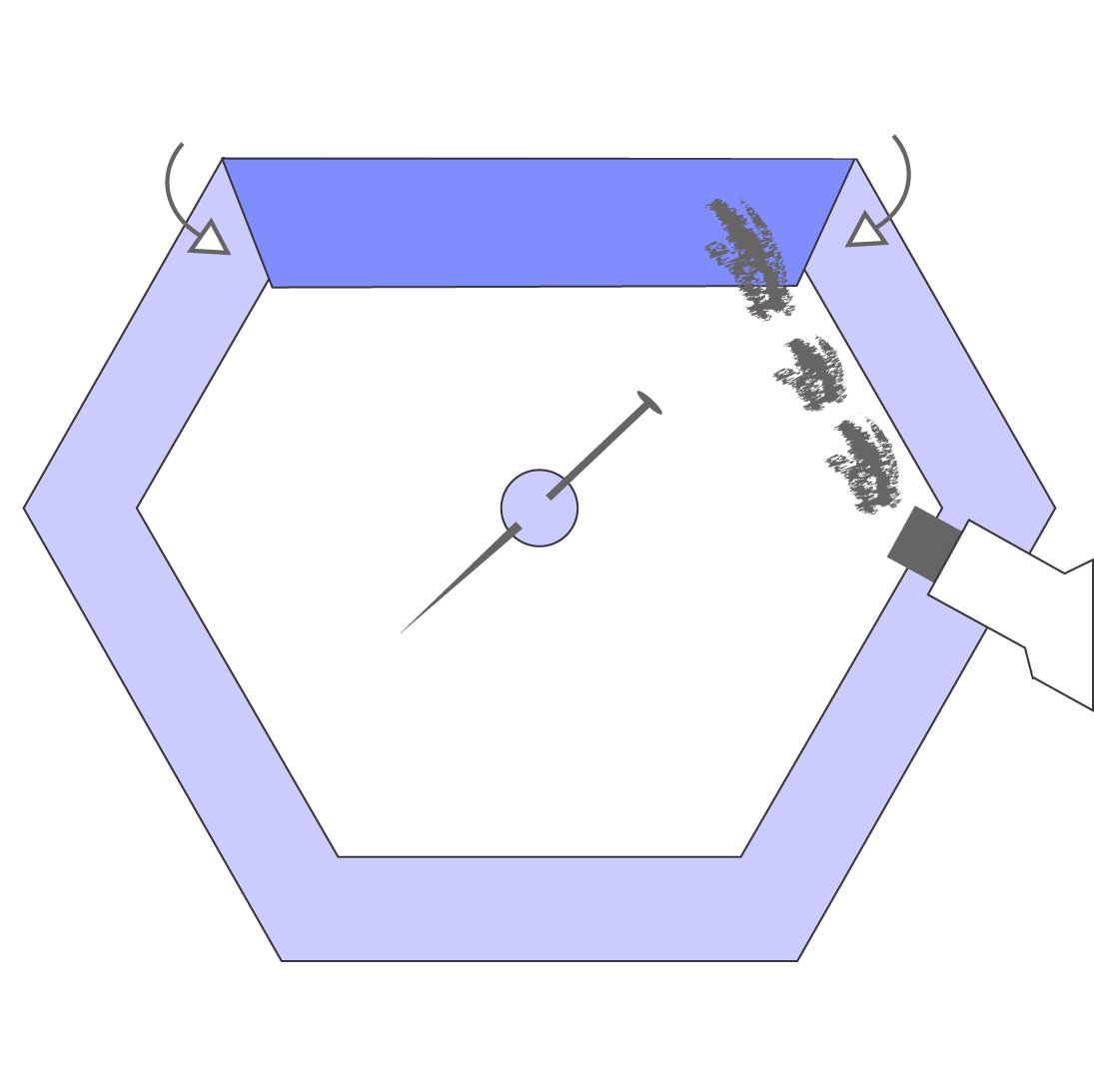 4. Fold the fabric over
along the top edge, hold firmly in place until the glue takes hold.
Now apply glue to the second side, including a little on the end of the folded fabric.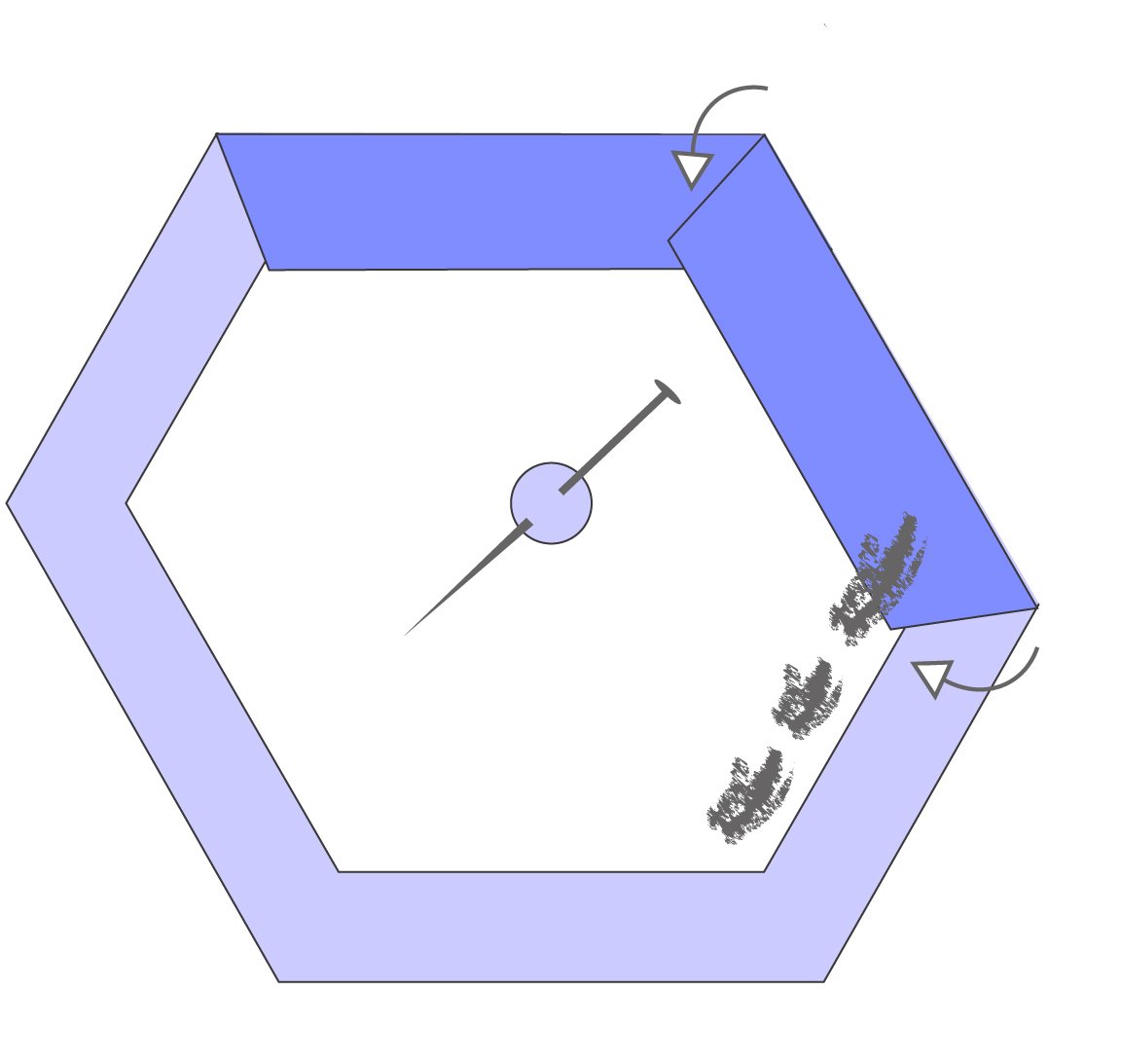 5. Fold the fabric over onto this second edge, hold until secure, then move onto the third edge of the hexagon. Carry on with the fourth and fifth edges as so.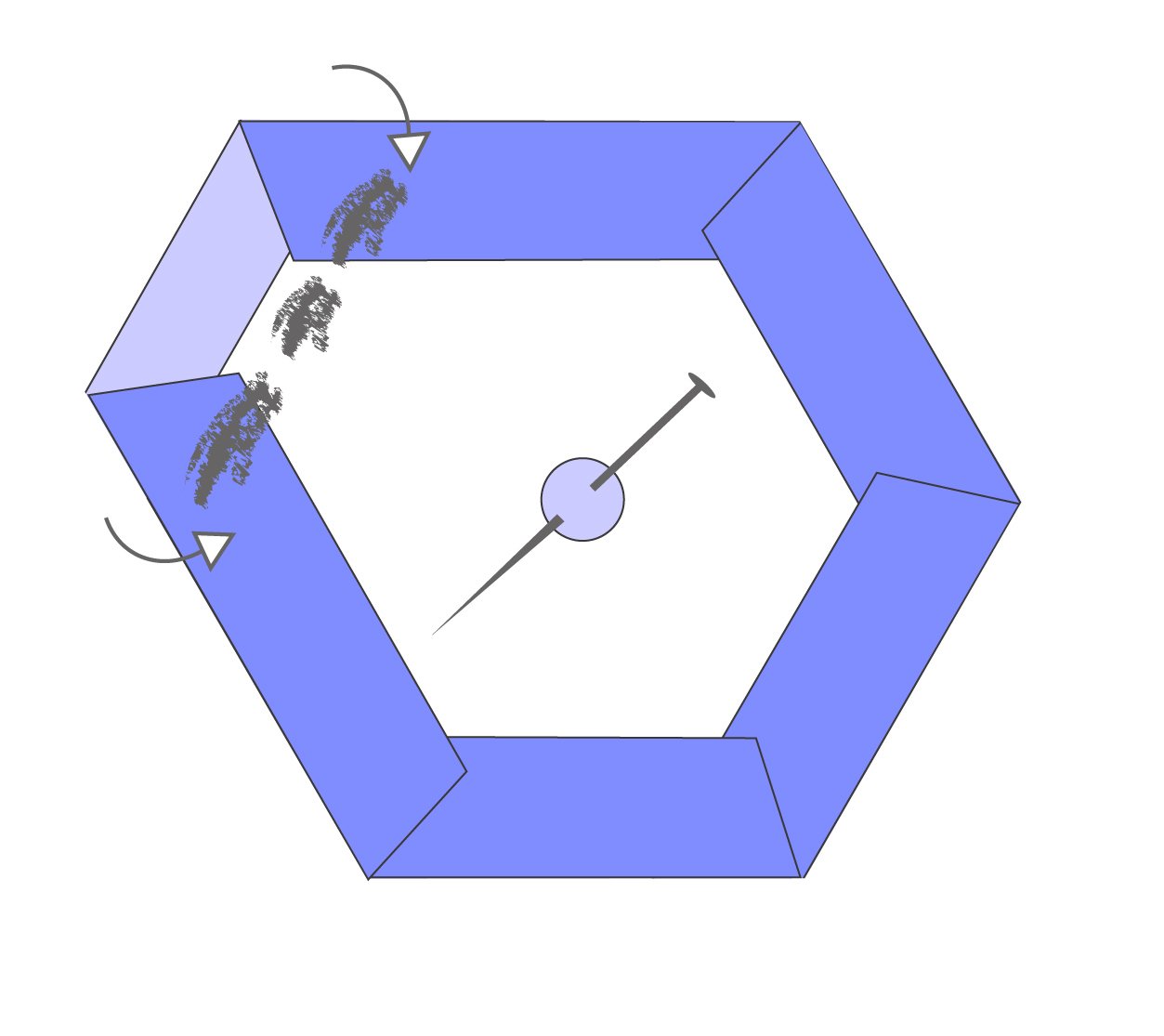 6. When you get to the sixth and final edge, apply glue to both fabric folds as well as the paper and fold over the remaining flap.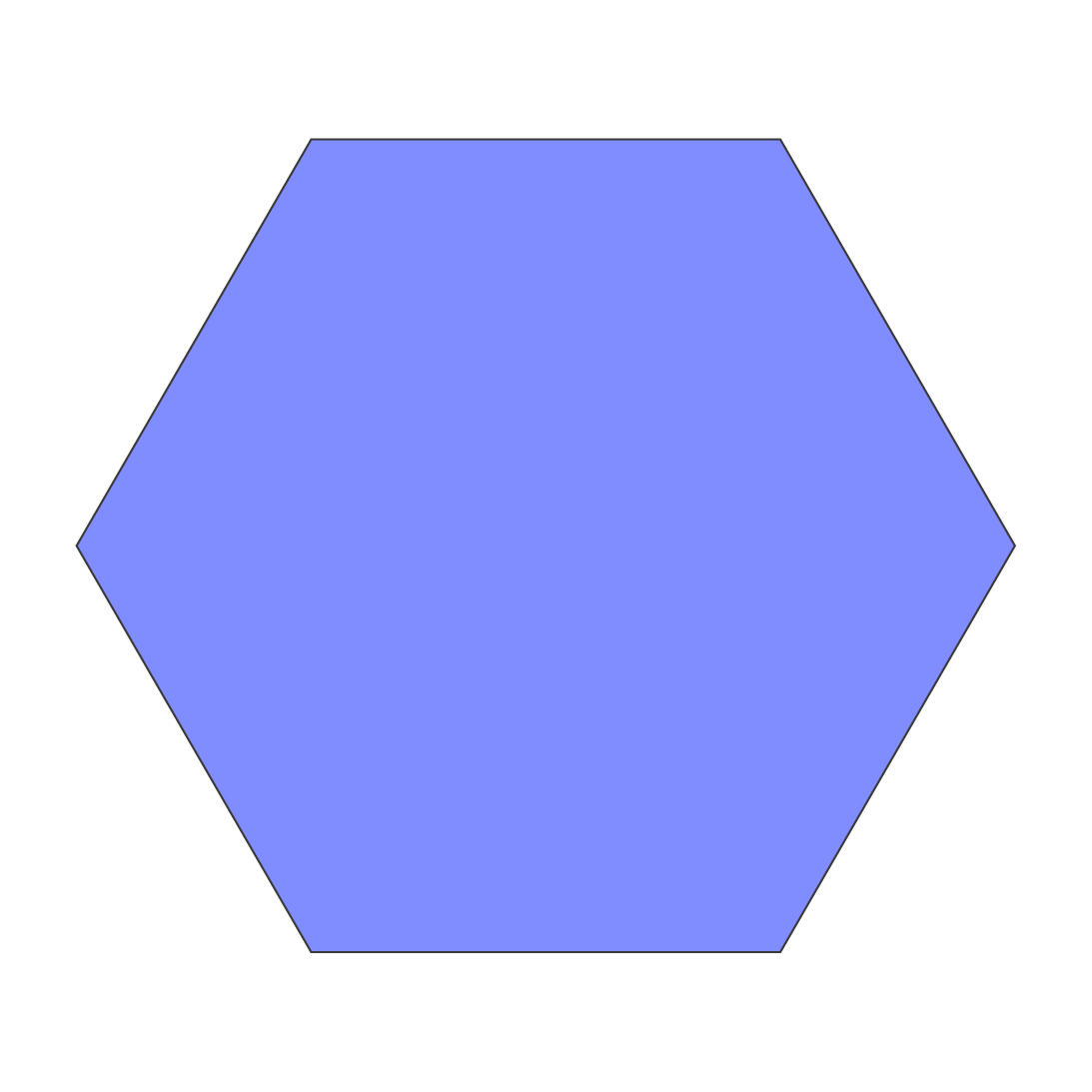 7. You will now have a perfectly basted hexagon ready to hand sew.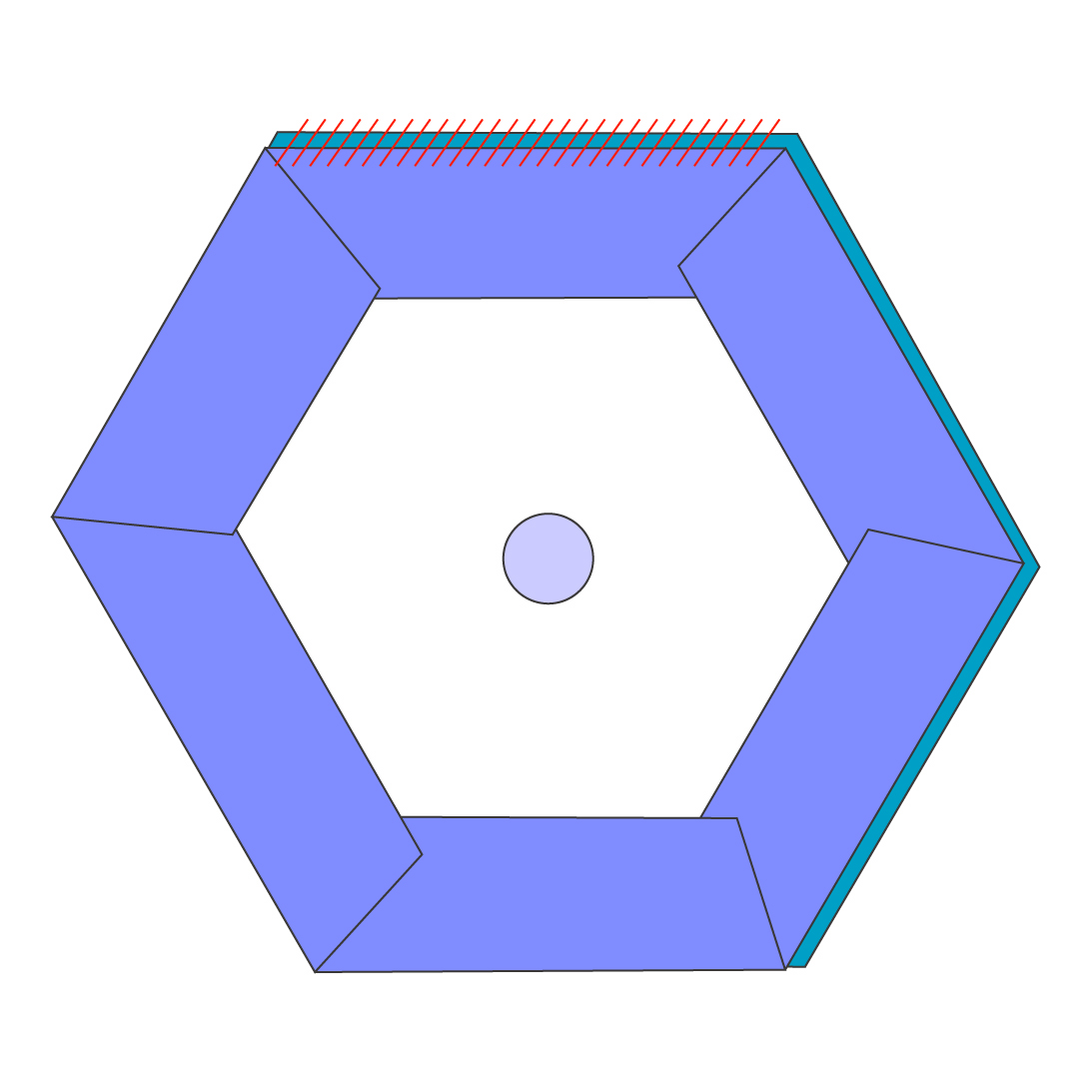 8. Hold two basted hexagons right sides together, and sew a very tiny whip stitch over the top, just catching the very edge of both folds of fabric.
This film shows you how to hand stitch your basted shapes together using a tiny whip stitch. A neutral grey thread should work for most fabrics, or if you have them, try colour-matching your threads with one of your EPP pieces.

When you have sewn every edge of your hexagon to its neighbour, only then is it safe to remove your papers, just gently peel your fabrics back away from the glue and pop the paper out, which you should be able to use again.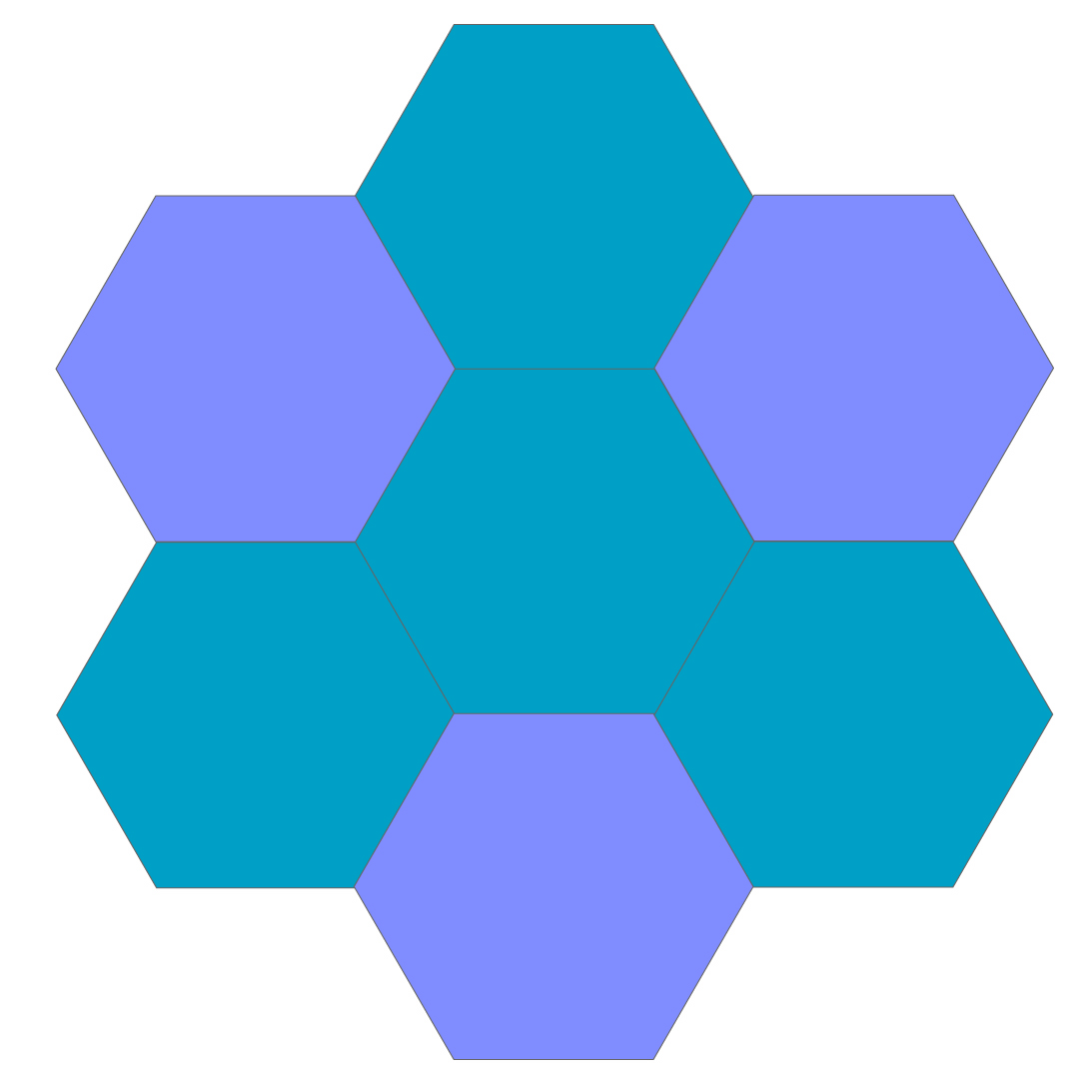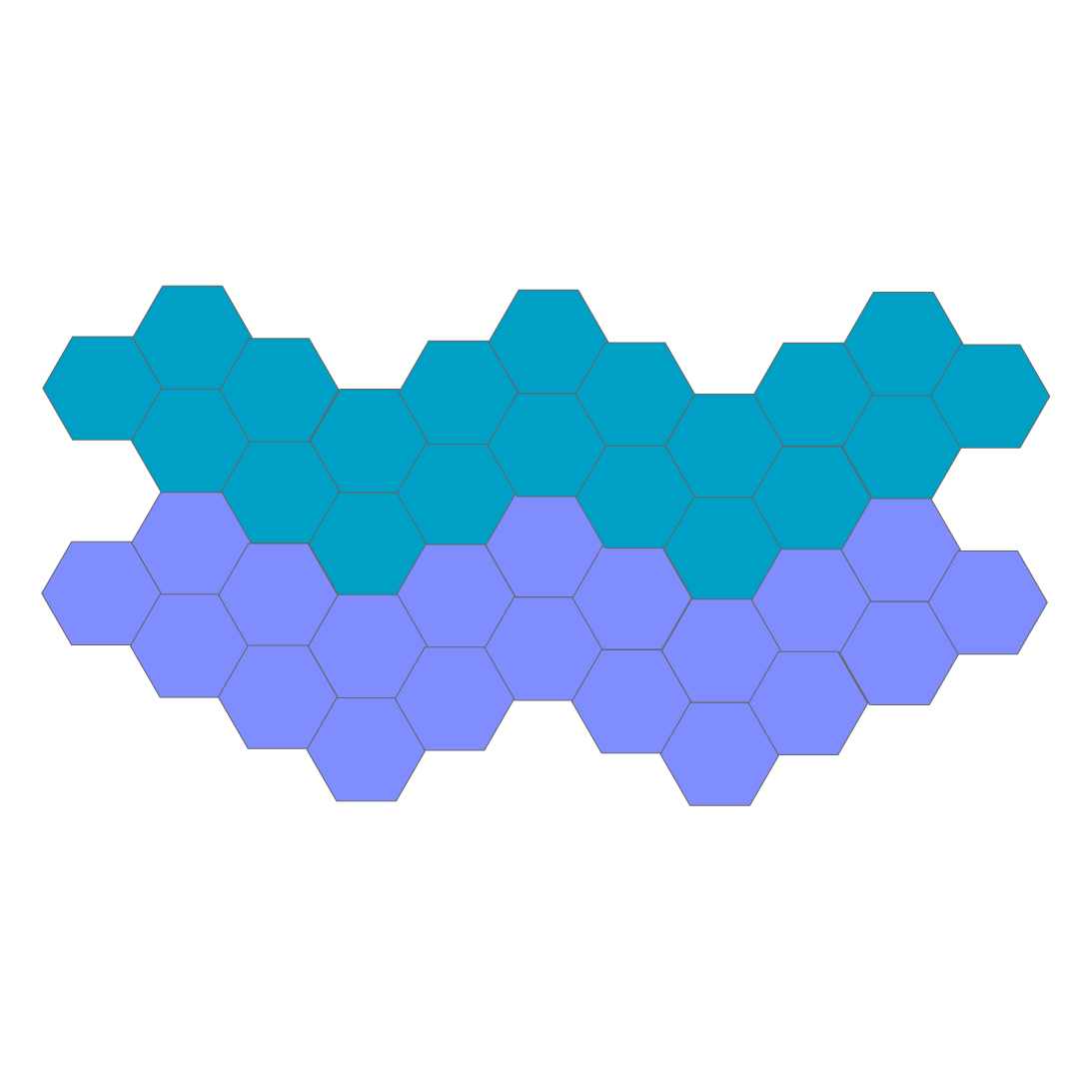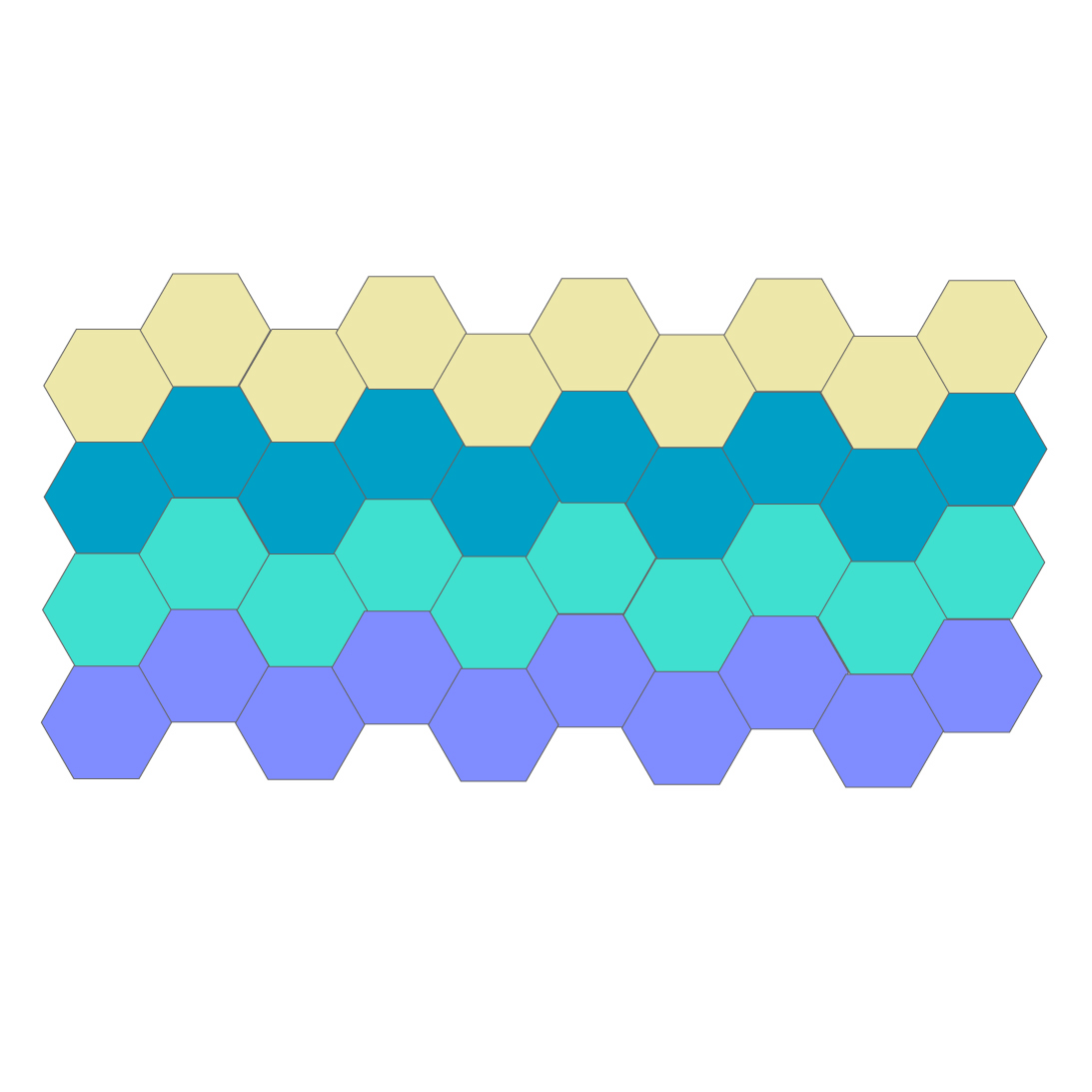 There are so many patterns you can make with this simple hexagon shape - flowers for the traditional Grandmother's Garden pattern, or maybe a diamond shape, or what about rows of hexies in different colours? The choice is entirely yours, but let me warn you, English paper piecing can not only be relaxing and therapeutic, but can also be highly addictive!