Curved EPP Flower Cushion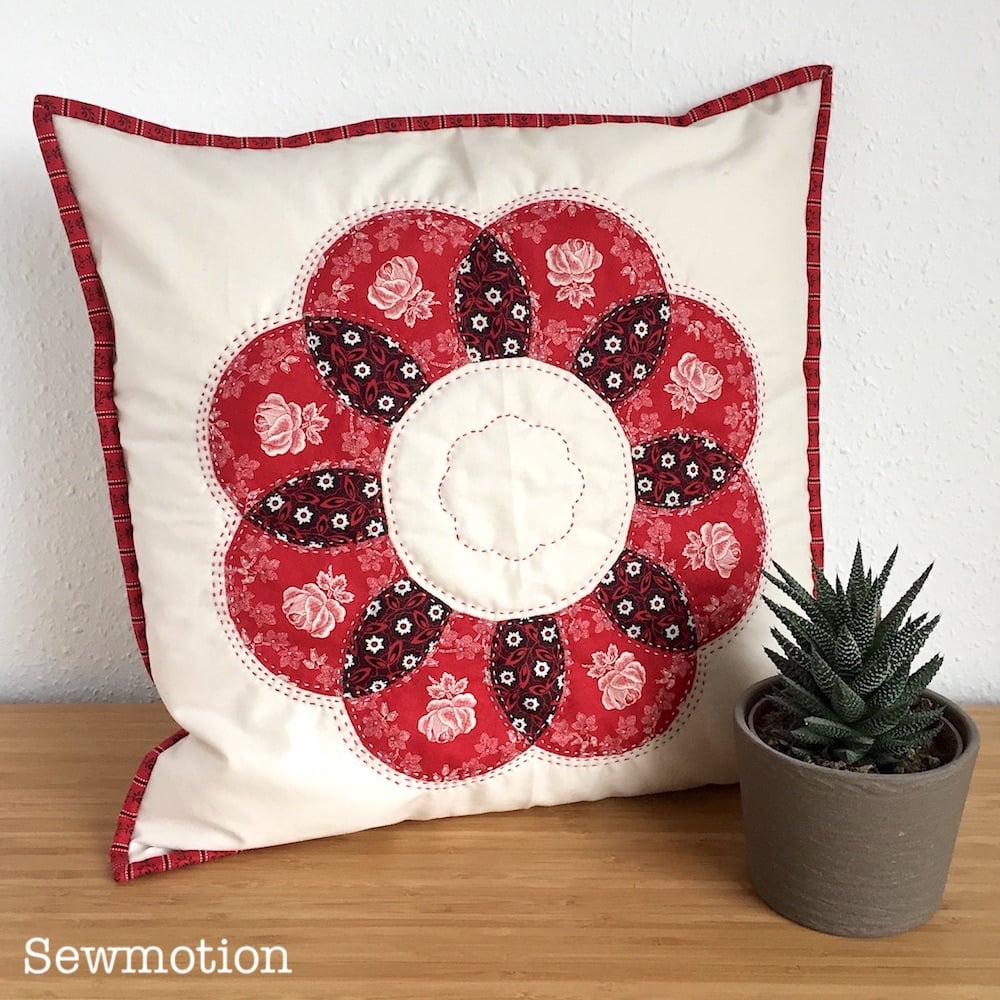 As you may have noticed, I have become slightly obsessed with curved English paper-piecing. This wonderful technique has featured in a number of my patterns including my Pincushions and the Flower Hoop Art and of course my Curve Motion Medallion BOM quilt.
So I thought I would show you what all the fuss is about with a series of four short films taking you through the whole process of making this gorgeous Curved EPP Flower Cushion.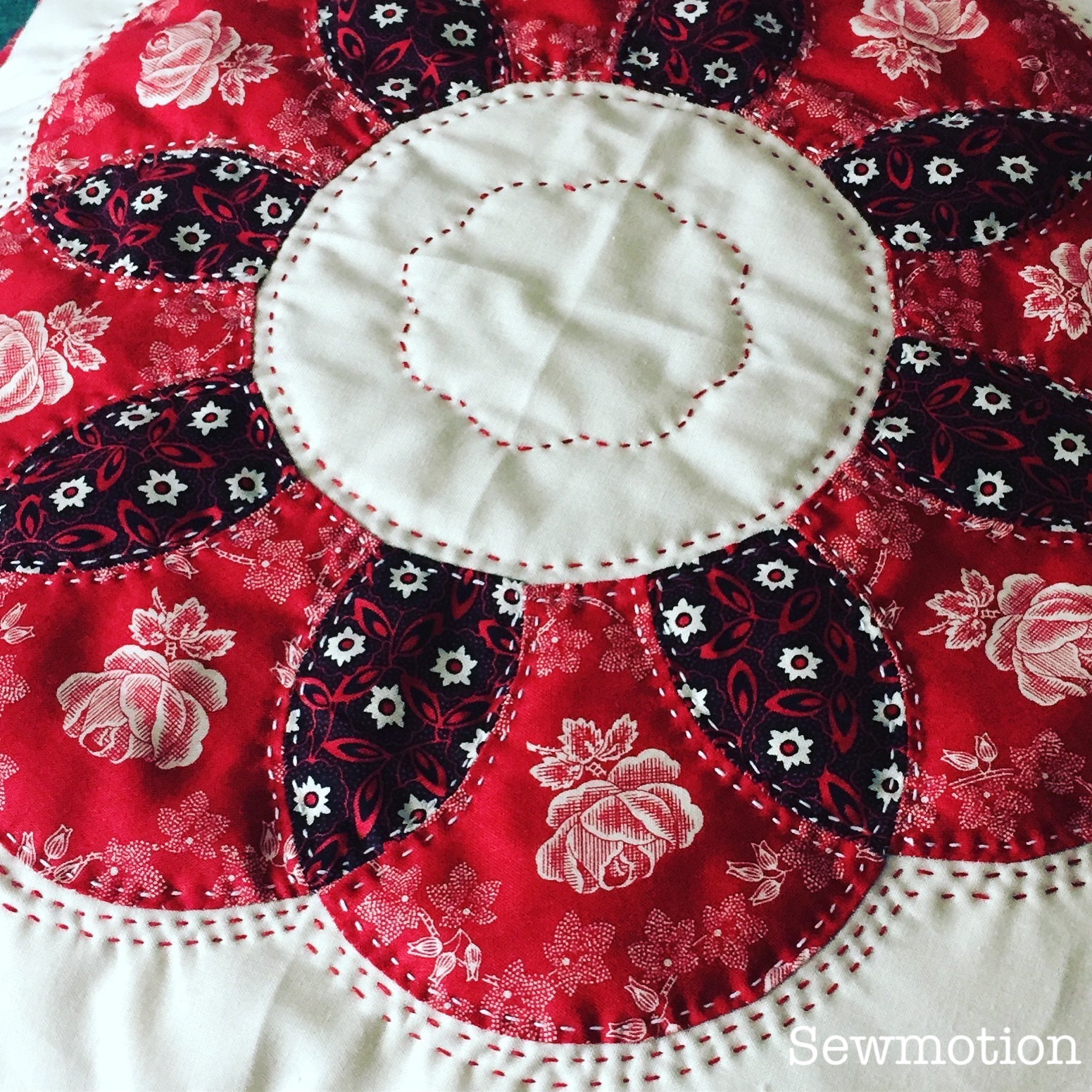 We'll start with fussy-cutting and glue-basting your pieces, then I'll show you how to hand piece them together using a flat back stitch.
Next I show you how to appliqué the flower ring onto the background fabric, and then finally how to quilt it using decorative big-stitch quilting.
So if you're up for getting stuck into a lovely hand sewing project, let's start from the beginning with preparing your pieces.... click here to download your PDF template sheets.
After downloading and printing your templates, start with Part 1 of the tutorial series below which shows you how to fussy-cut and then glue-baste your shapes ready for piecing. Part 2 shows you how to piece the shapes together using that magic flat back stitch. Then Part 3 covers the hand appliqué onto the background square, and finally Part 4 shows you how to finish off your cushion with some big-stitch echo quilting.
If you would like to finish off your cushion with a nice and neat zippered backing, click here for the full tutorial.
I do hope you have enjoyed this tutorial series, if you would like to make your own cushion and would like to start with a kit, I have two available in the Sewmotion shop, the Red Rose as featured in the video, and a second in lovely soft blues from Liberty's Cottage Garden collection. Click here to visit the cushion kits in the Sewmotion Shop.