Curved EPP Flower Cushion
As you may have noticed, I have become slightly obsessed with the technique of curved English paper-piecing. This wonderful technique features in many of my kits and patterns, including my Cushions, Wall Hanging and Hoop Art kits and of course my Curve Motion Medallion block-of-the-month quilt.
As we all learn in different ways, some of you may be fine with the written instructions included in my kits, while some may prefer video tutorials, so I have made a series of four short films taking you through the whole process of making this gorgeous Curved EPP Flower Cushion. I use glue-basting and the flat back stitch in most of my projects now and totally love it, I hope you do too :)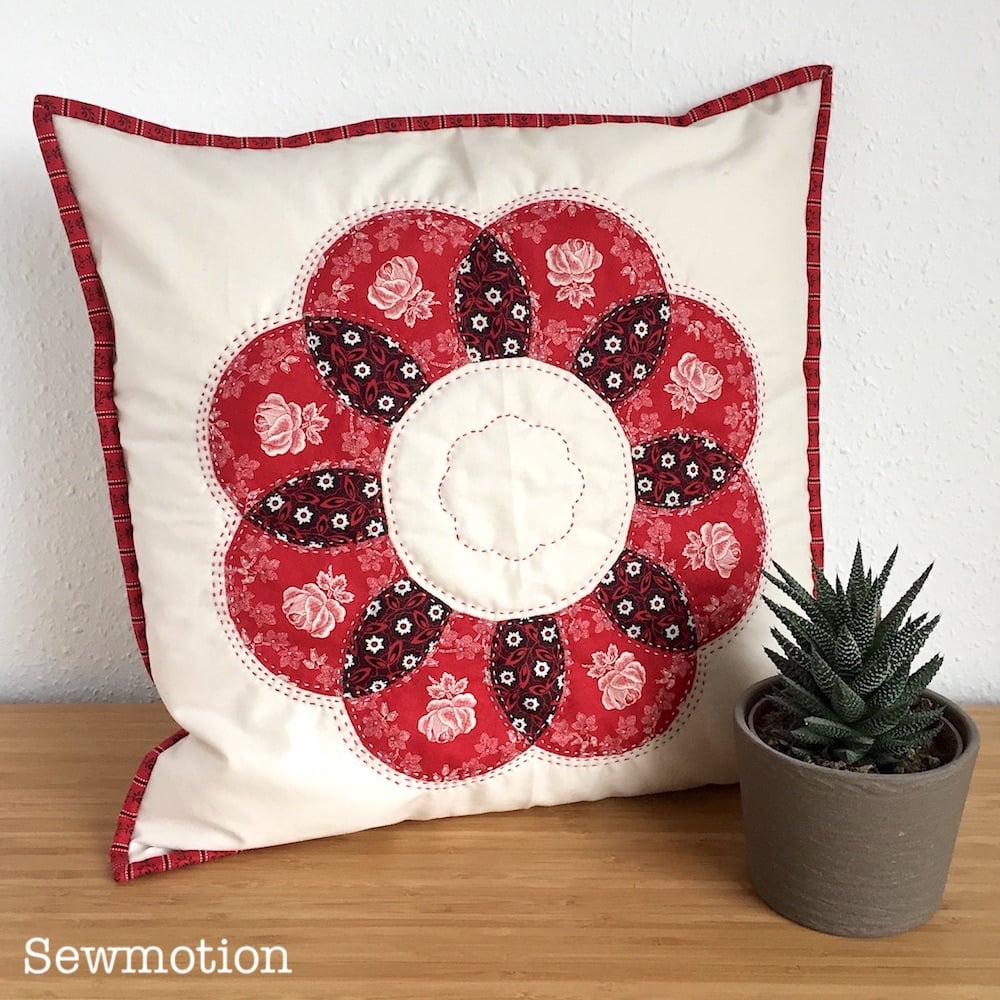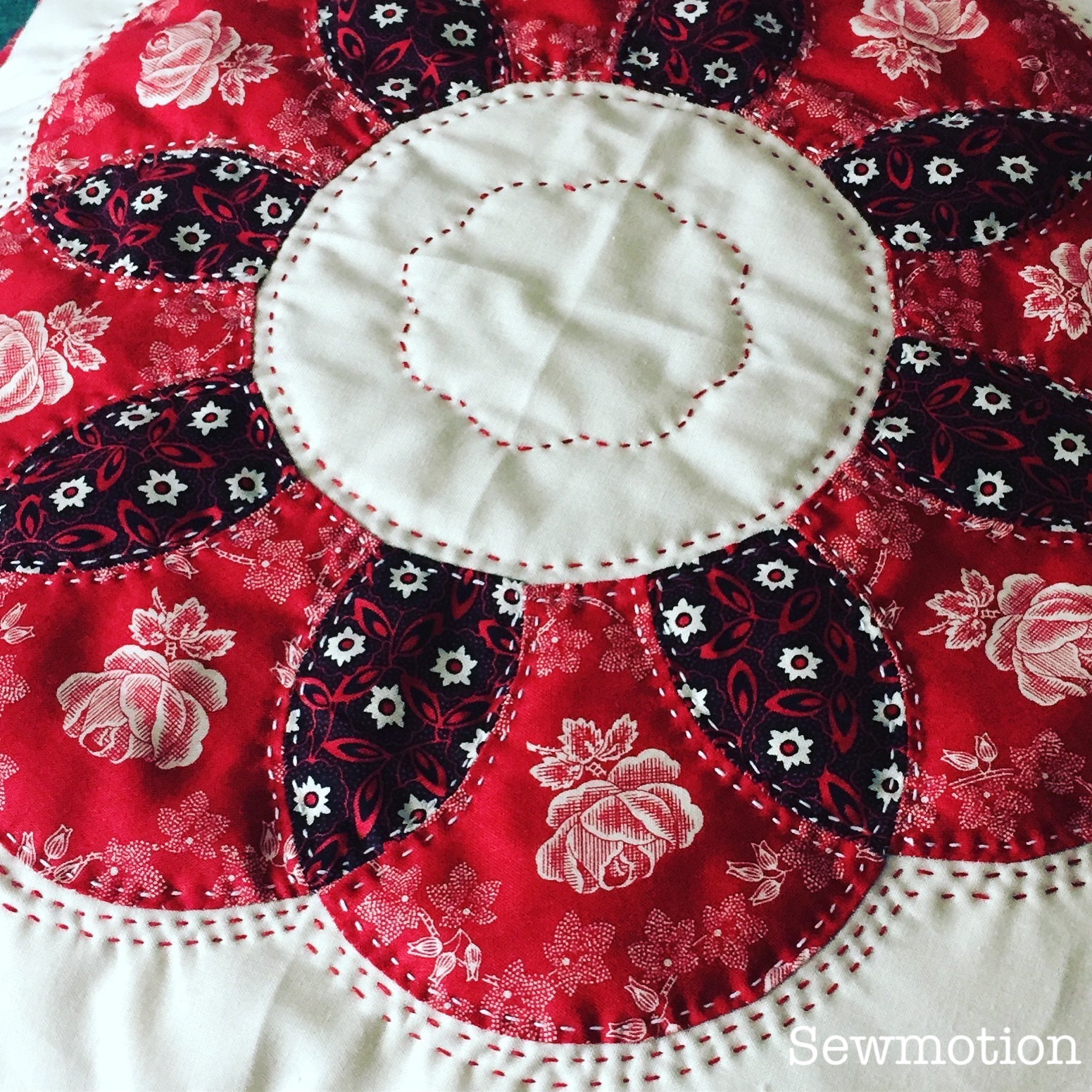 We'll start with fussy-cutting and glue-basting your pieces, then I'll show you how to hand piece them together using a flat back stitch.
Next I'll show you how to appliqué the flower ring onto the background fabric, and then finally how to quilt it using decorative big-stitch quilting.
A note about templates - you will need to purchase a set of pre-cut paper templates for this project which you can find here. I use a heavy-weight paper for curved EPP as the strength helps achieve a nice smooth curve when basting. Plus, as you're not sewing through the papers, once they are removed, you can reuse them many times.