How to print PDFs
Most of the PDF files on this website, like many others, include templates which need to be printed at 100% scale. This can be tricky sometimes, depending on if you have a PC or a Mac, and which program you use to view PDF files.
When you click on a link to a PDF file, such as 2" HSTs template, it will open in the default program on your computer. Go to Print and see what printing options you have. Is there a box to tick to print at 100%? Is there a box to untick for "fit to page"? And is there a preview box to show you that the whole page will be printed? If this is all fine, then go ahead and print, just remember to check the size of the 1inch box on the printed page to make sure your scaling is correct.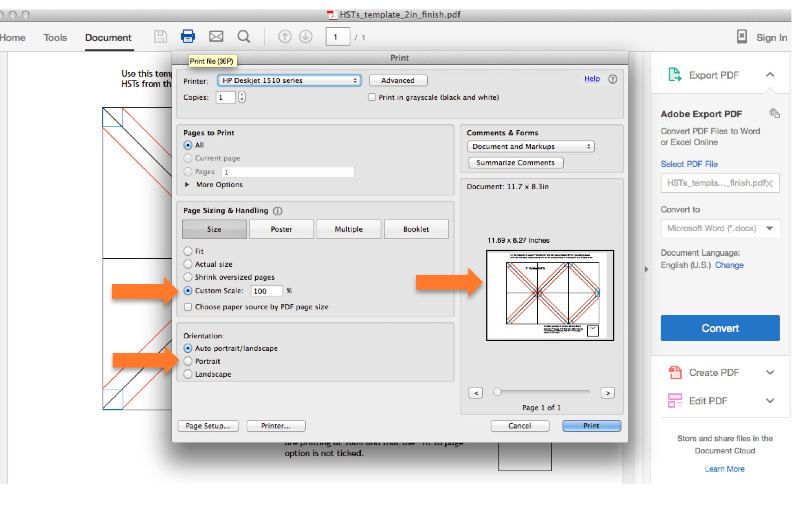 If you don't have any of the above, then I recommend using Acrobat Reader to view these files, its free to download and install, click here for the link.
Once you have installed the Reader, click on the link to the PDF you need, if it opens in the default program, download a copy onto your desktop (the orange arrow below)...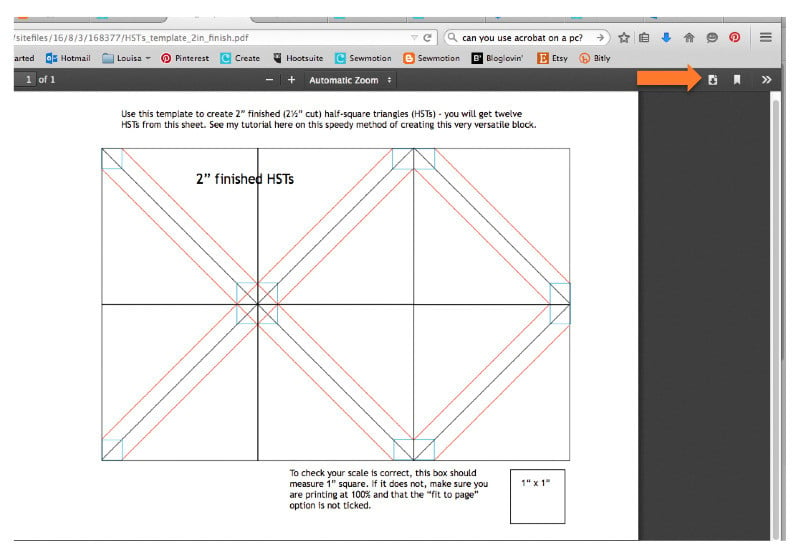 ...then open this in Acrobat Reader. Go to Print, and you should see the first screen above. Check the orientation and scaling is correct, then press print. If that 1" box on your printout actually measures 1" then your scaling is perfect. However, if it does not, play around with the Custom Scale amount to increase or decrease accordingly until you have the perfect 1" box.
Save