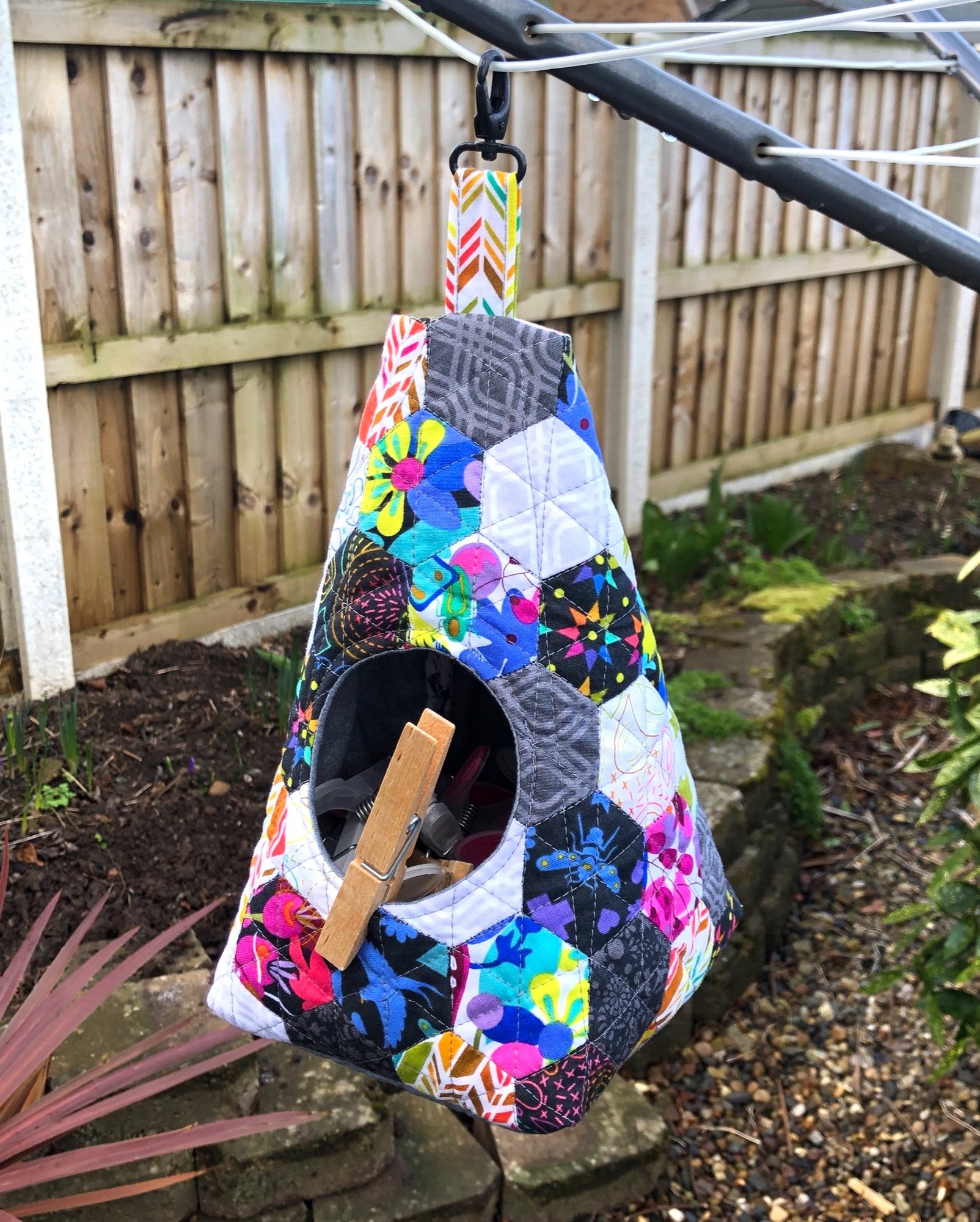 This instalment of the Mystery Pieces Subscription Box featured the cutest Peg Bag made from Engish paper-pieced hexagons, always a favourite with hand piecers.
This box included a gorgeous charm pack in Alison Glass prints, together with a pack of 1" hexagon papers. If you need more papers, you can print your own by clicking here, or you can purchase pre-cuts papers in the online shop here.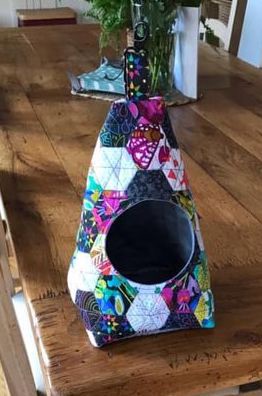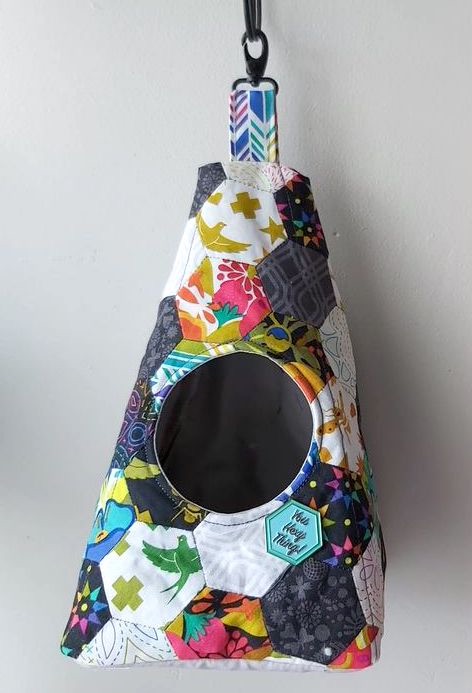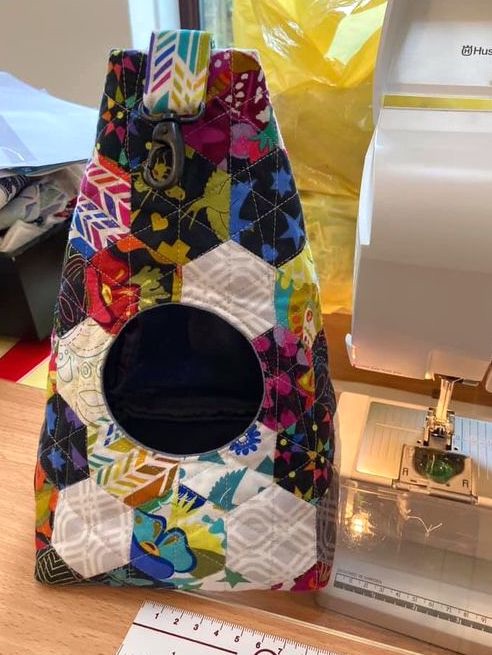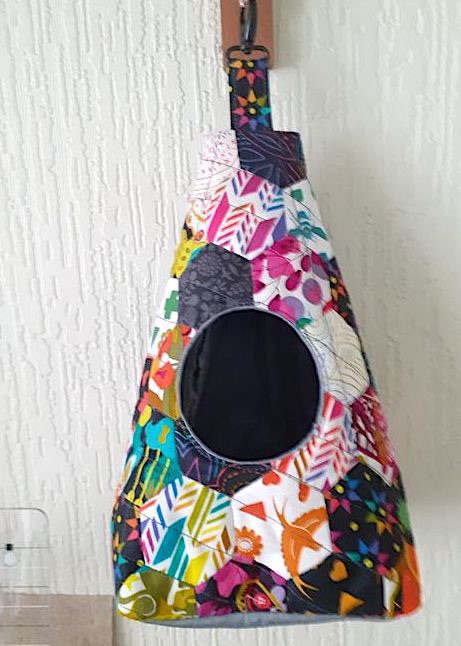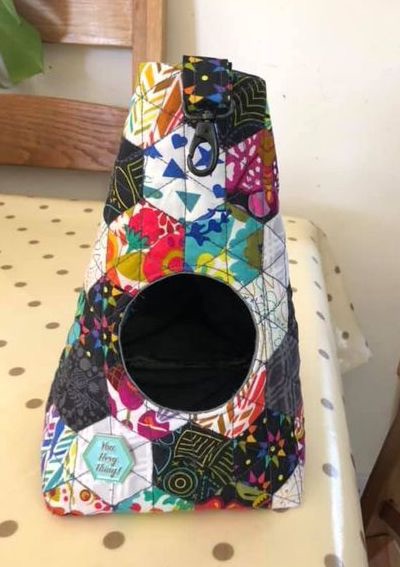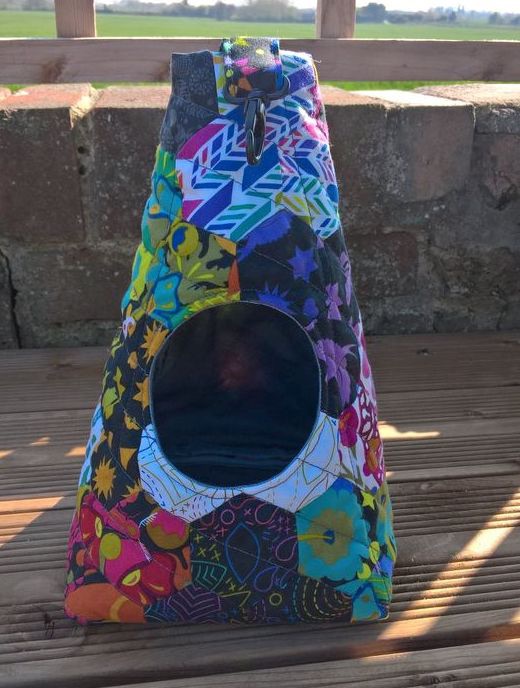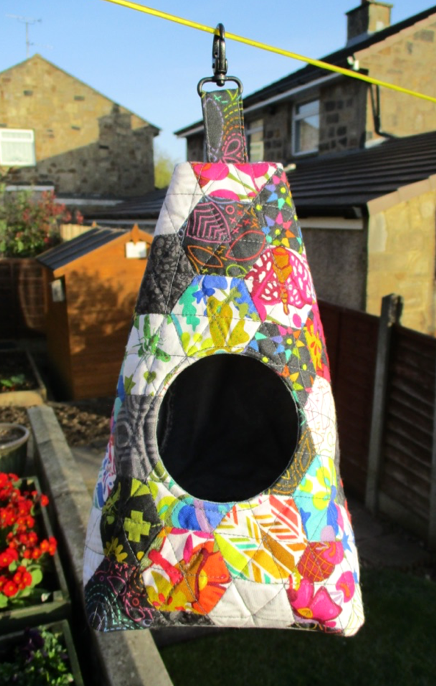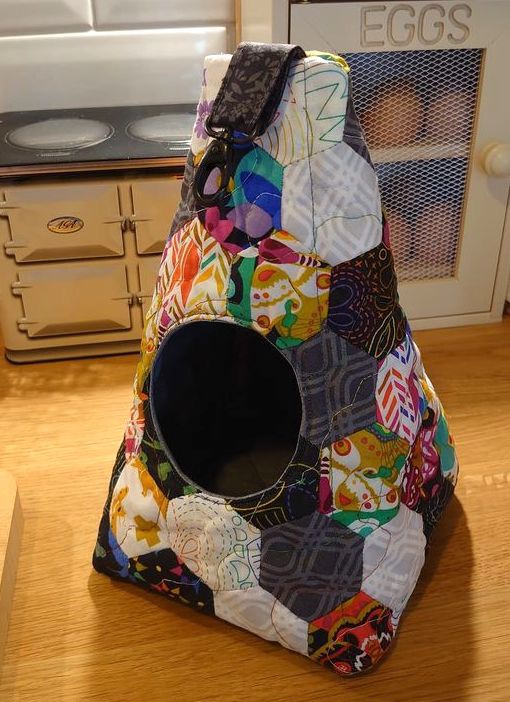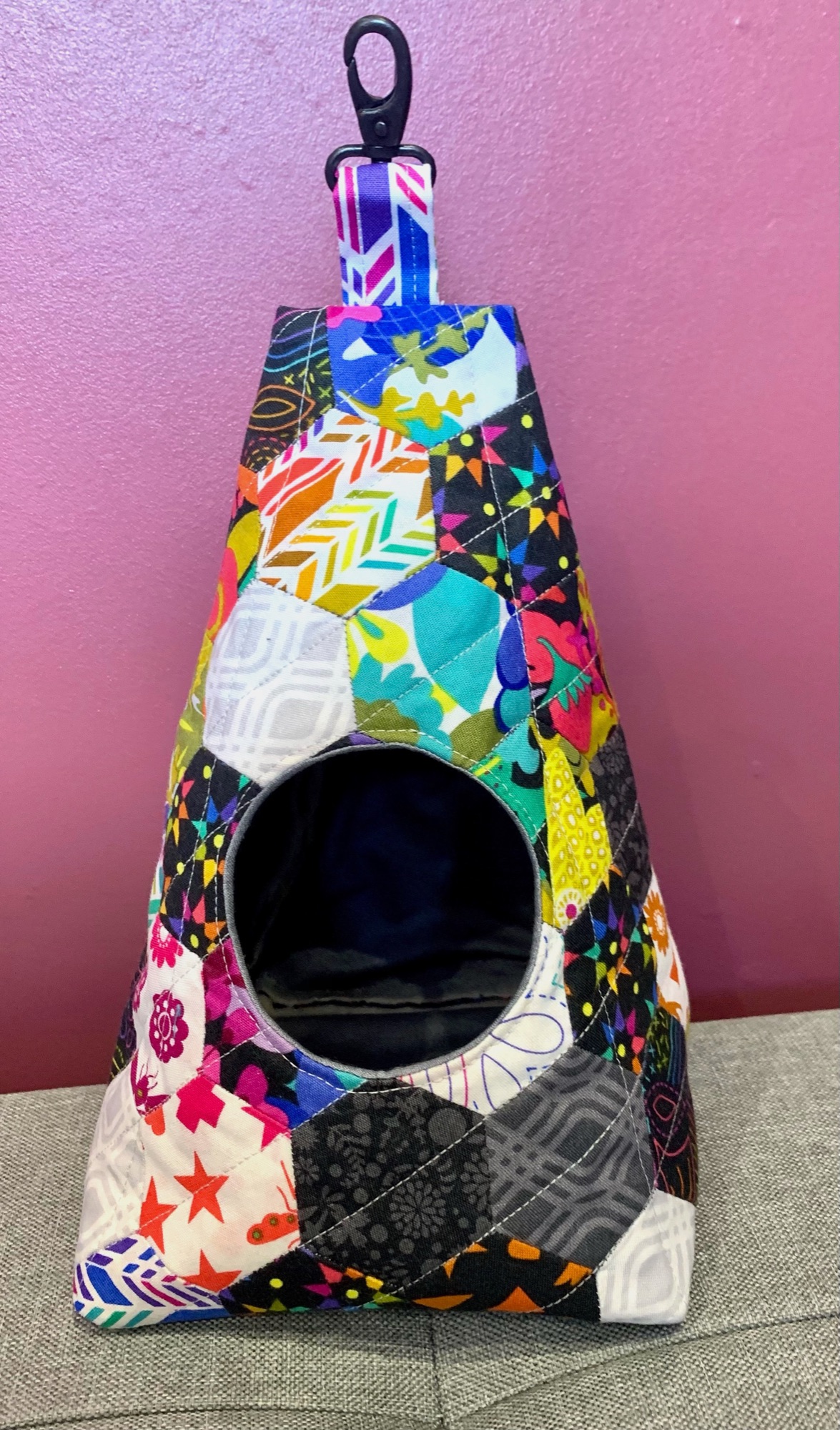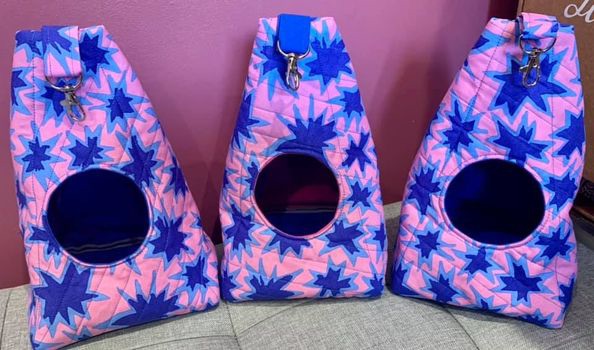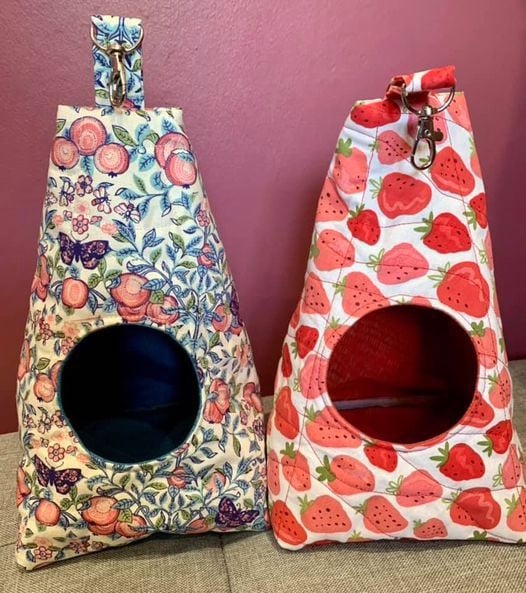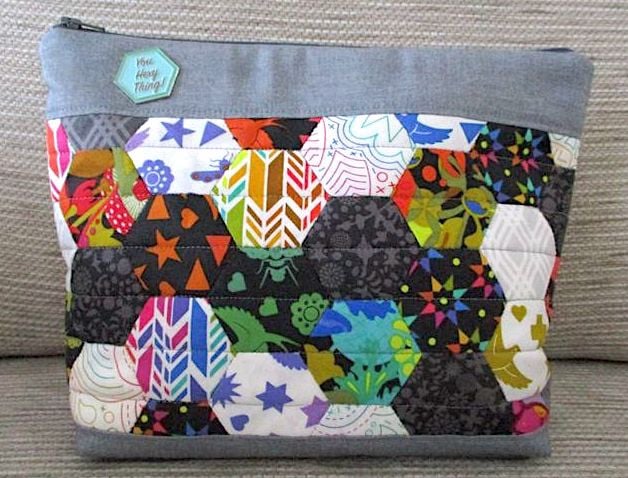 Joanne loved this project so much, she used the left over fabrics to make this gorgeous zipped bag to keep all her EPP bits in, complete with the Hexy badge!