How to Fussy-Cut shapes for English paper-piecing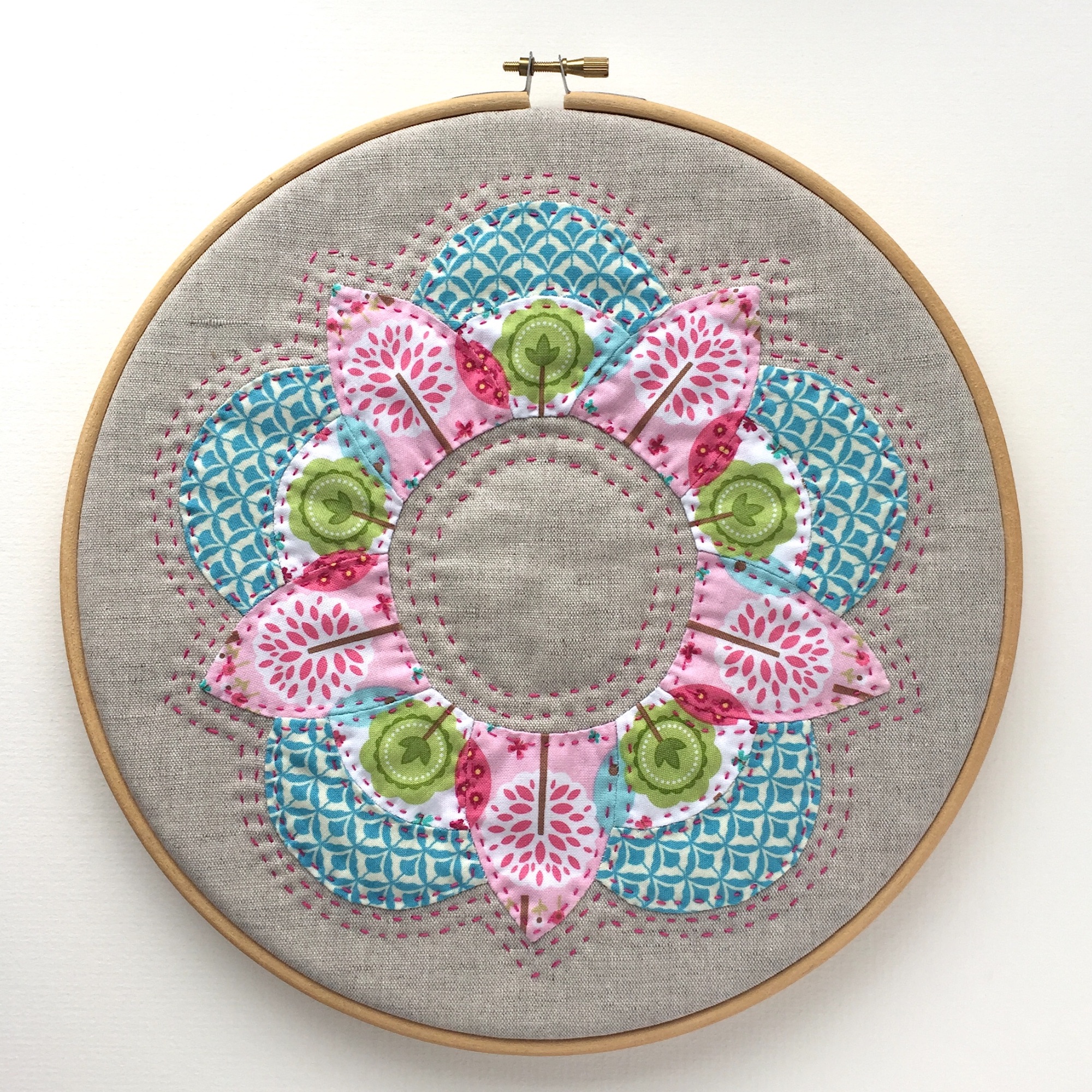 As you may have seen on Pinterest or Instagram, English paper-piecing is currently taking the quilting world by storm, and in particular fussy-cut EPP. In this technique, each of the paper shapes are cut from identical areas of a fabric, often creating a kaleidoscope-type pattern.
This technique is often seen with straight edged shapes such as the hexagon and diamond, but I thought this effect would look equally as pretty in curved EPP to create a flower design.
Below is a tutorial on how to fussy-cut your shapes using template plastic. If you would like to make this EPP Flower Hoop Art, you can purchase the PDF pattern here.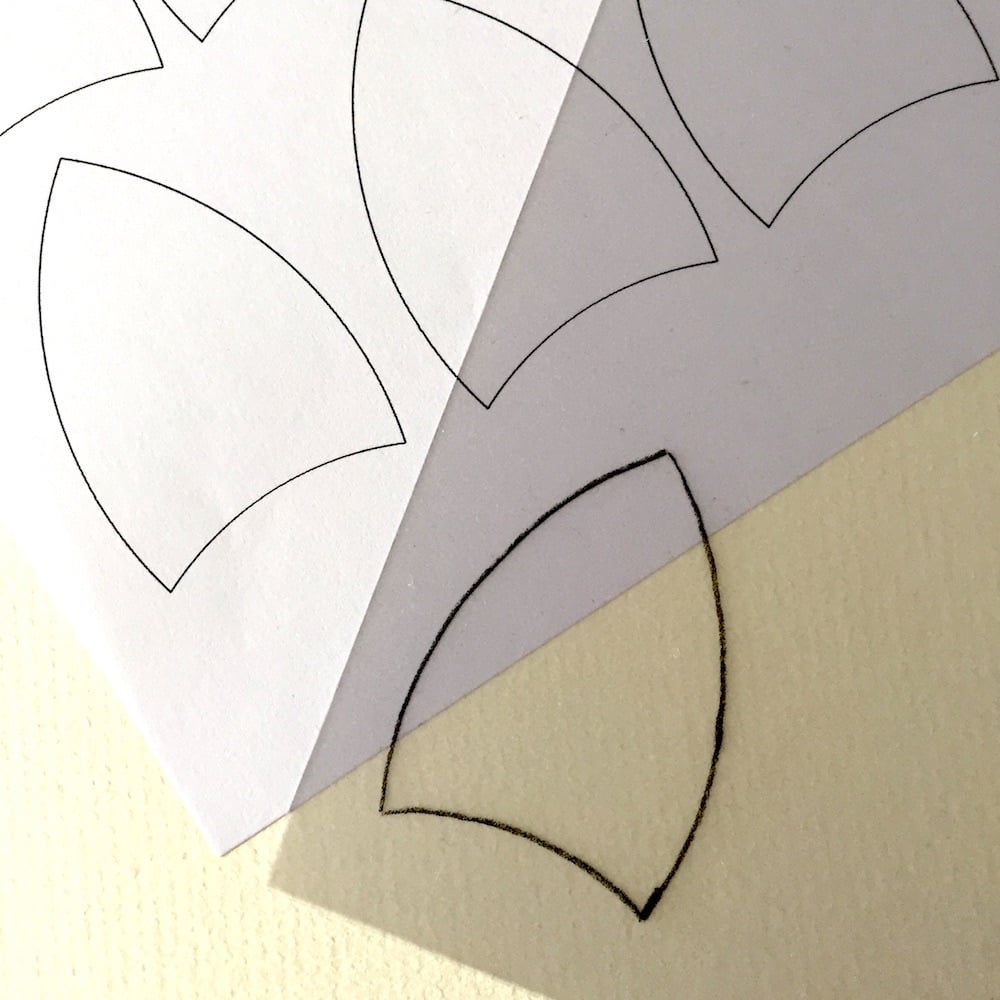 1. Trace your shape onto template plastic, leaving at least 1/4" around the outside.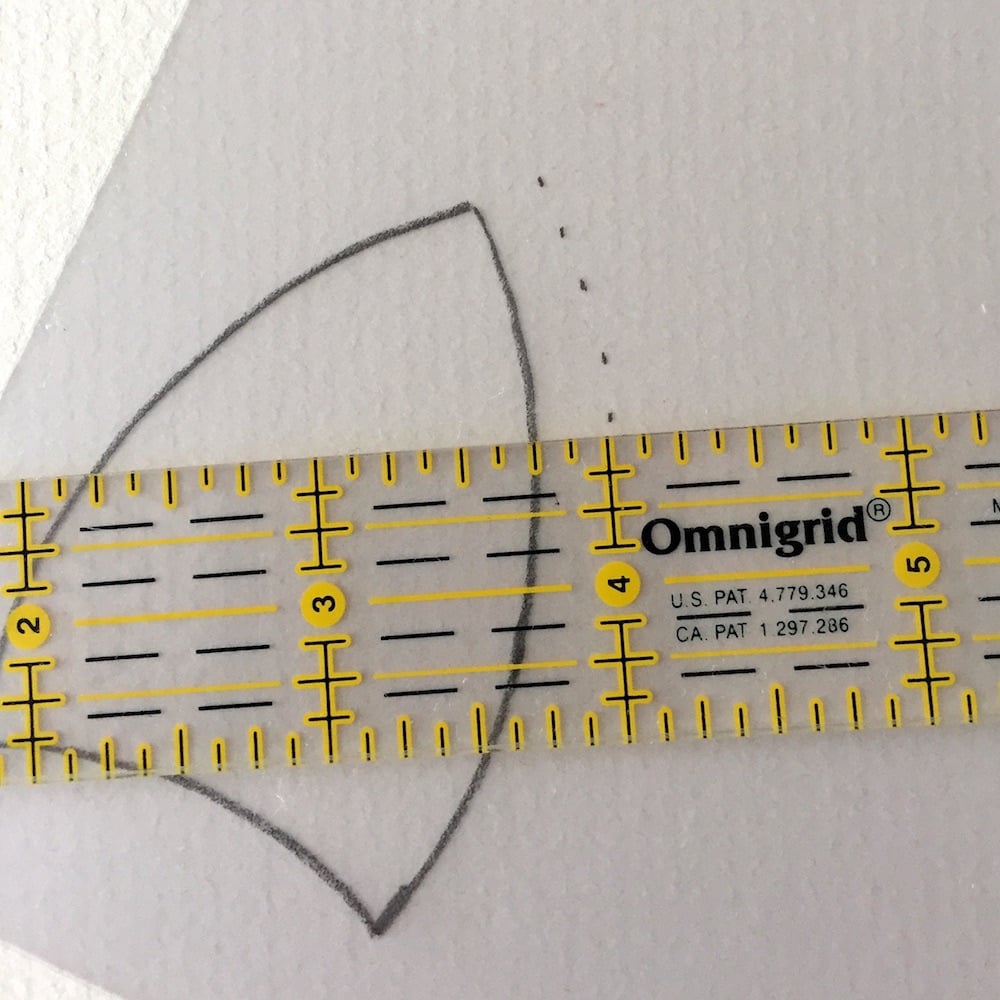 2. Using a quilter's ruler - the smaller the better - mark a 1/4" border around the outside of the shape.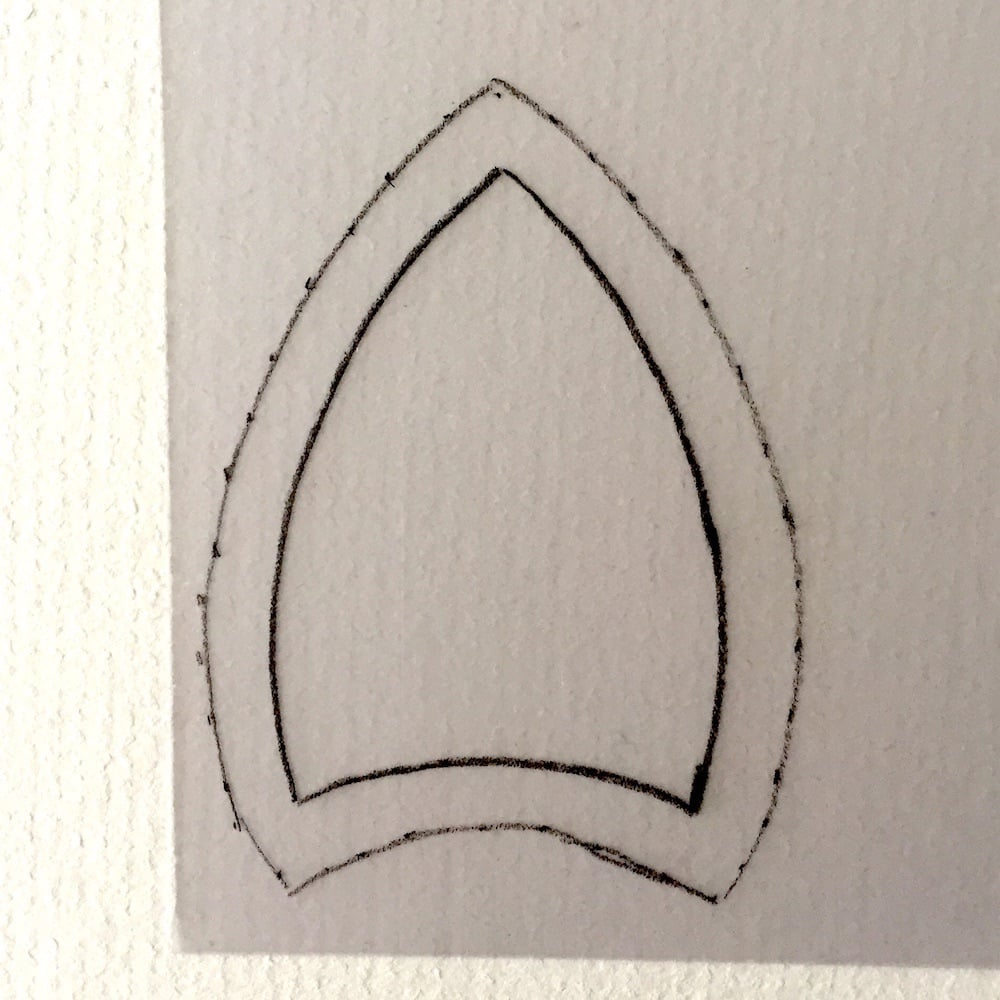 3. Then join the dots to create a cutting line.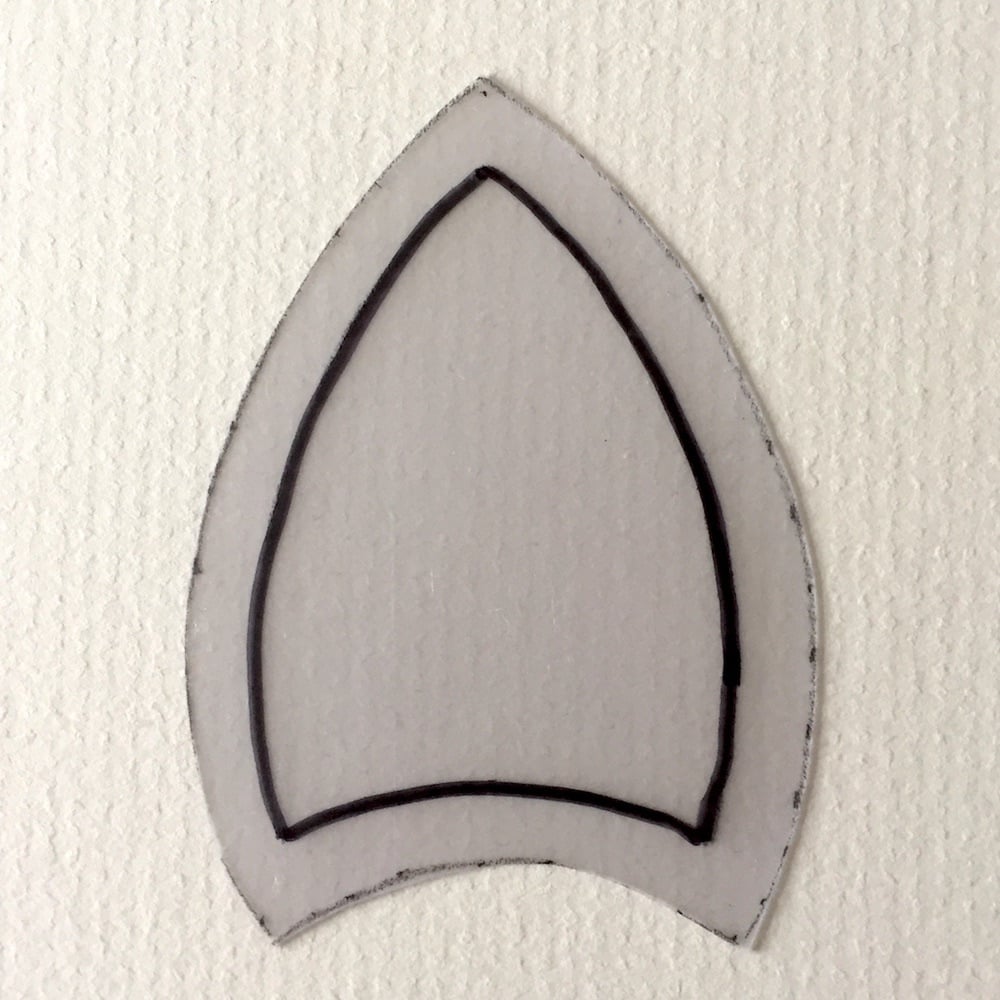 4. Cut out your shape with paper scissors - NOT fabric scissors - and redraw the inner shape in felt pen so it's nice and clear.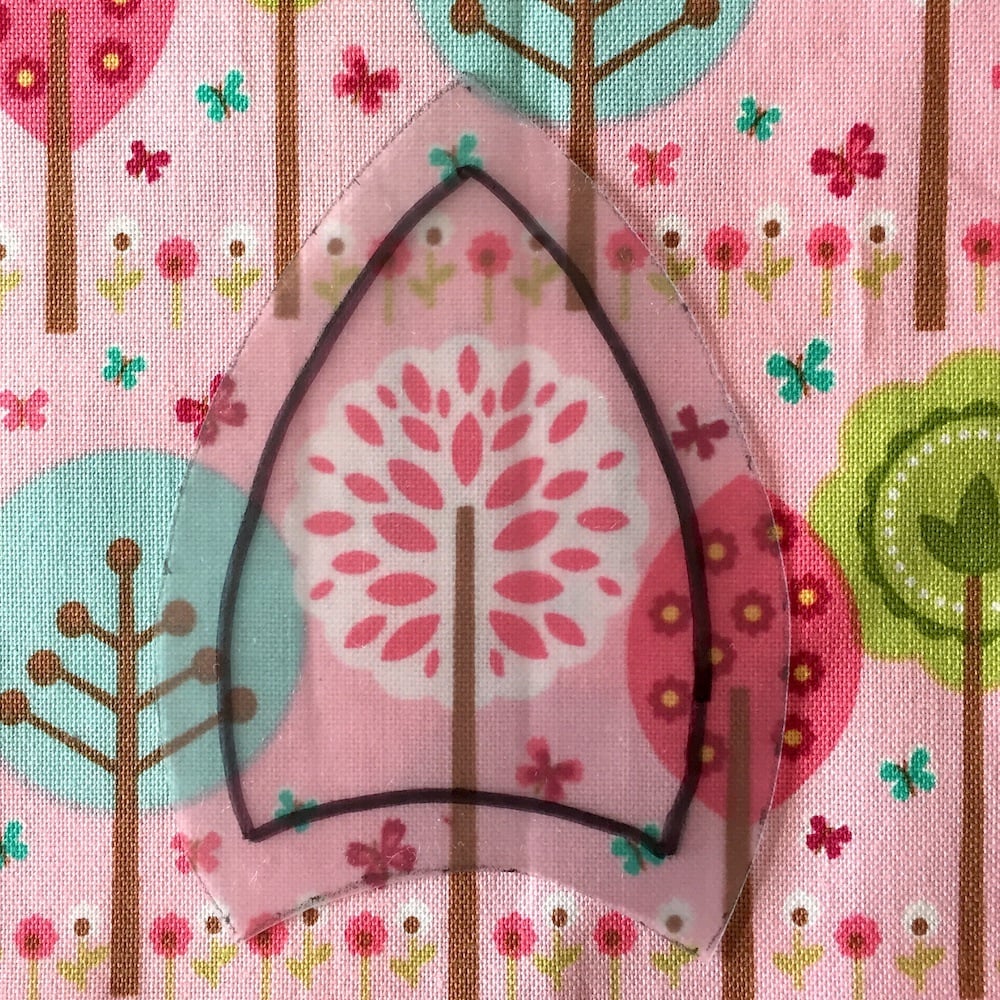 5. Place your template on top of an interesting motif on your fabric - if you want all your shapes to be identical, draw a couple of registration marks to line up on successive shapes - I have drawn a couple of lines either side and across the top of the tree trunk, I can line these up again on the next shape to be cut.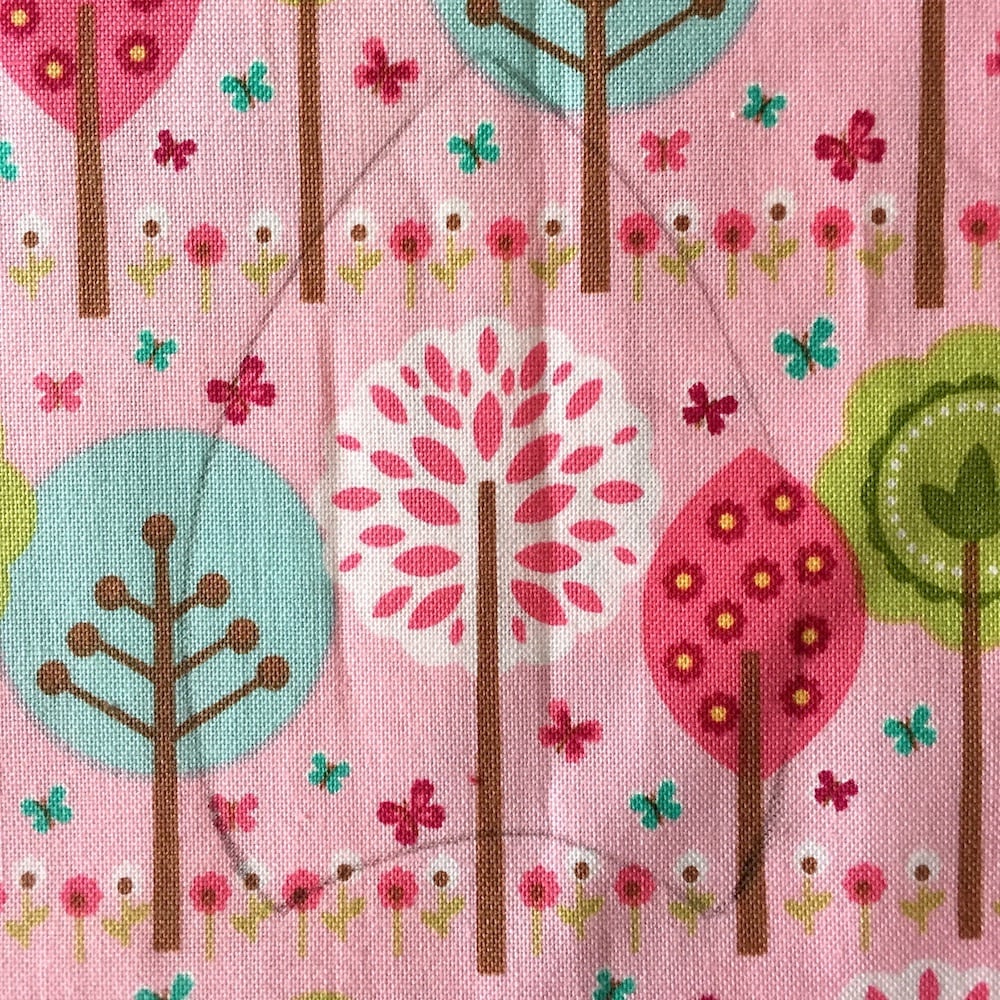 6. Draw around the template with a normal pencil and cut out with fabric scissors.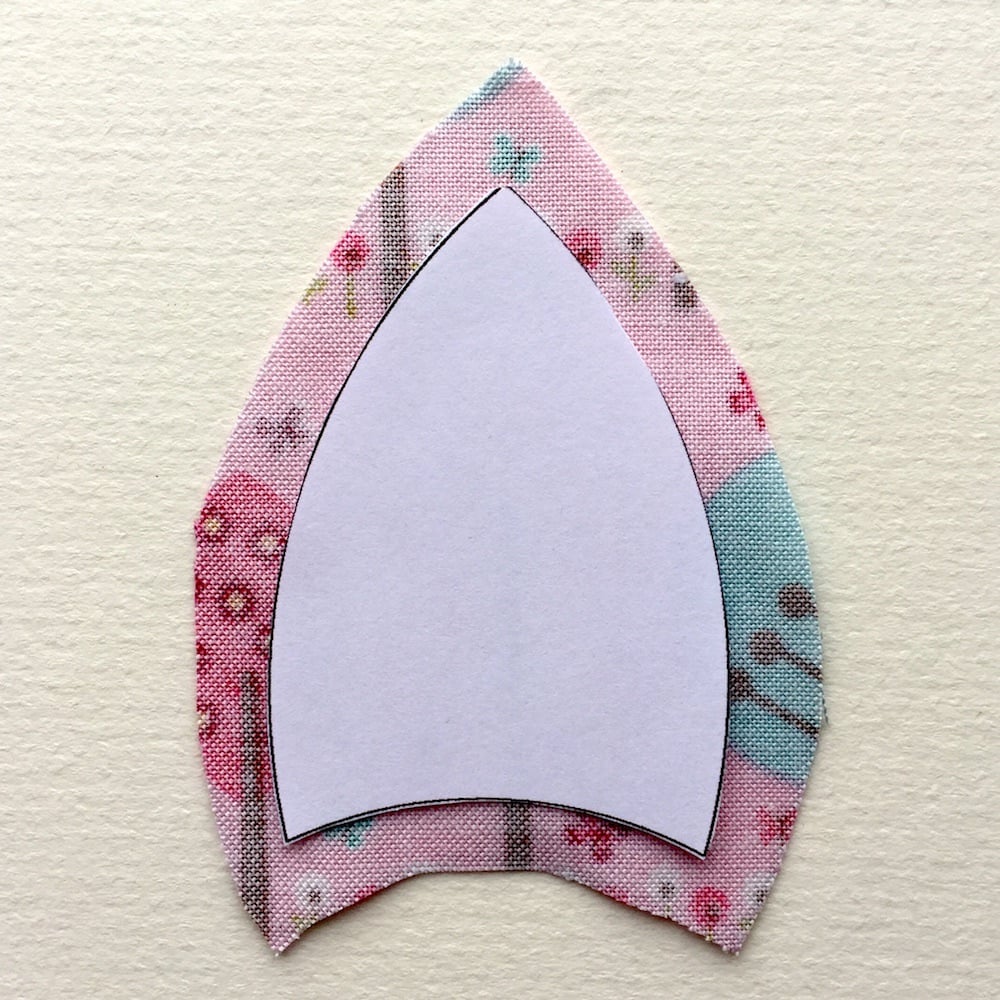 7. Cut out your paper templates accurately, dab a little glue onto the back of one, and stick it down onto the back of a fabric shape, try and centre it as well as possible.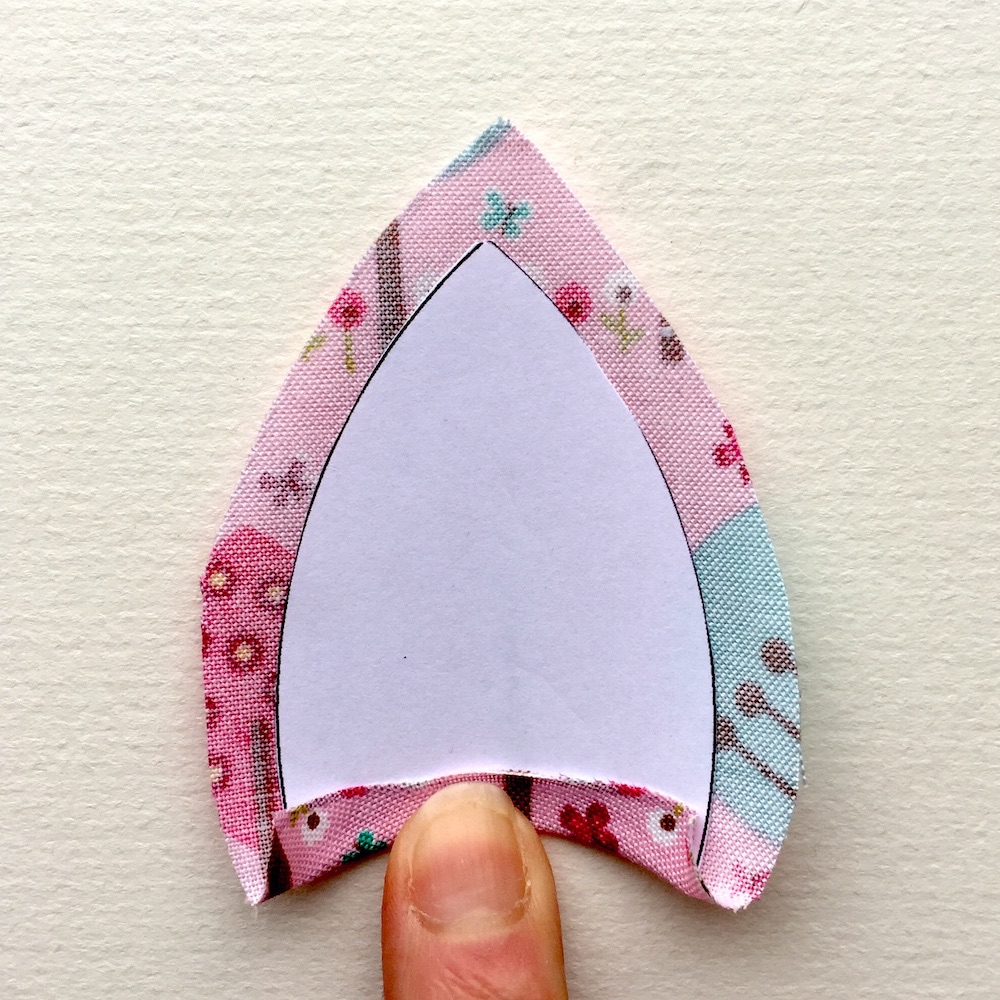 8. Run a little glue from your glue pen along the bottom edge of the paper, and gently curl the fabric down into place. If you press your finger down at the centre of the edge and then smooth the fabric towards both ends, you should get a nice smooth curve.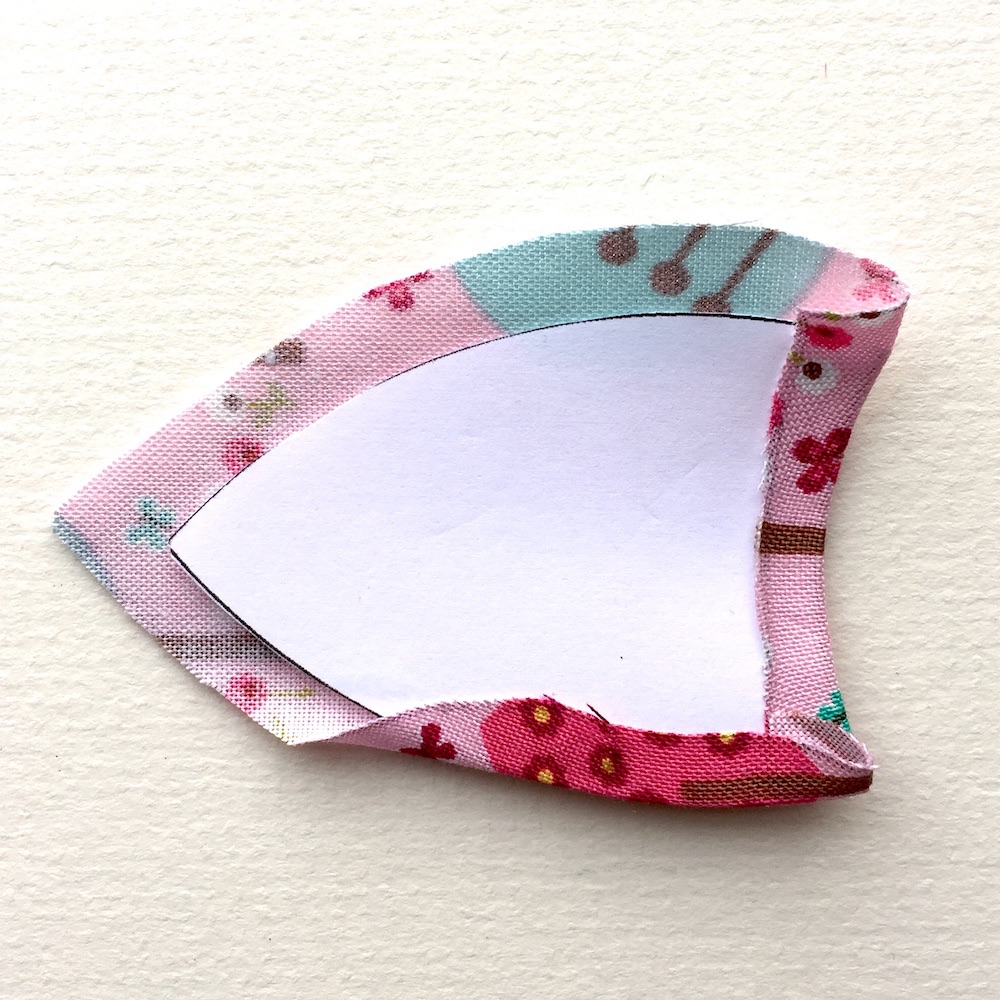 9. Now run glue along one side and gently curl the fabric down into place, go slowly to get a nice smooth curve with no sharp points.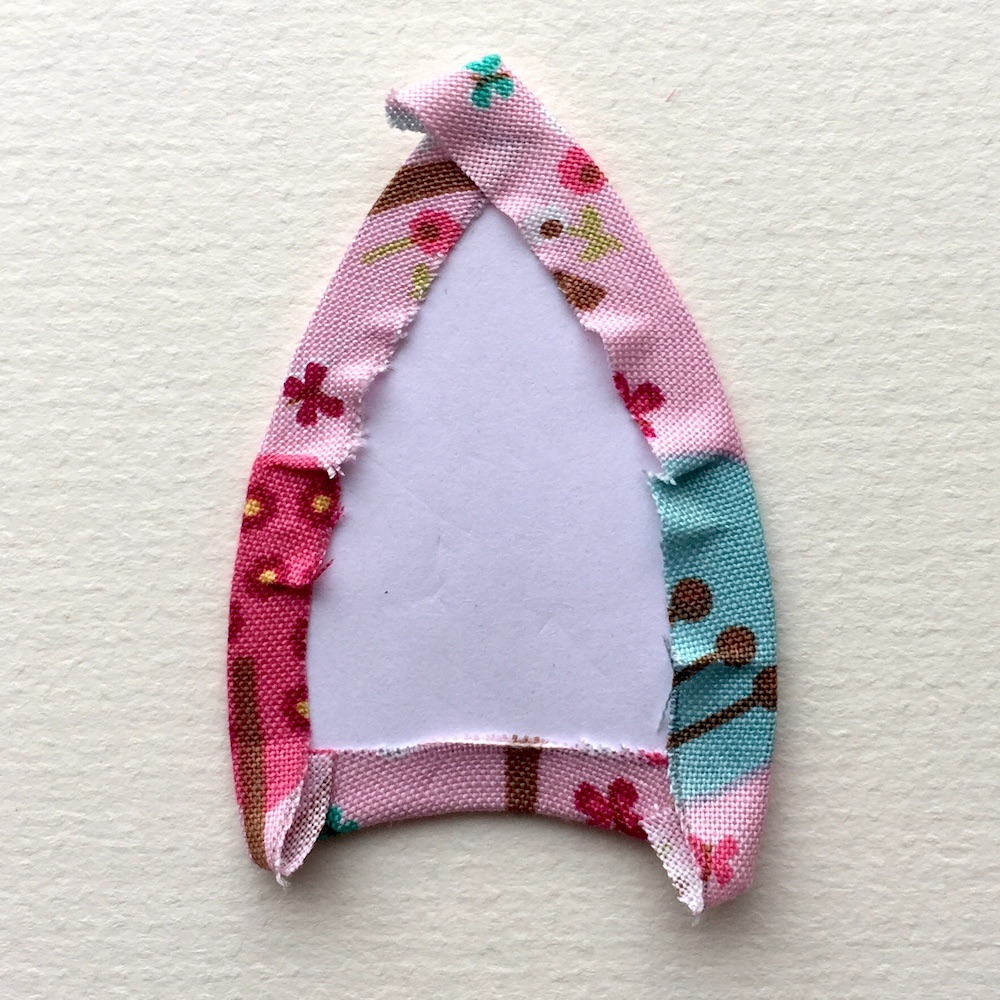 10. Finally glue down the third edge.