Four-Patch Block using Charm Squares
One of the many reasons I love patchwork and quilting, apart from the gorgeous colours, textures and stroking factor, is how there is always something new to learn.
Clever quilters around the world share new techniques and discoveries every day - we're very generous like that - so I just had to share this little gem.

Now, I'm sure this isn't an original idea, and that it probably eeked into my subconcious from Pinterest or YouTube - who knows where! But while I was developing new ideas for using charm squares, I discovered this very quick and nifty way to create two four-patch blocks in one go...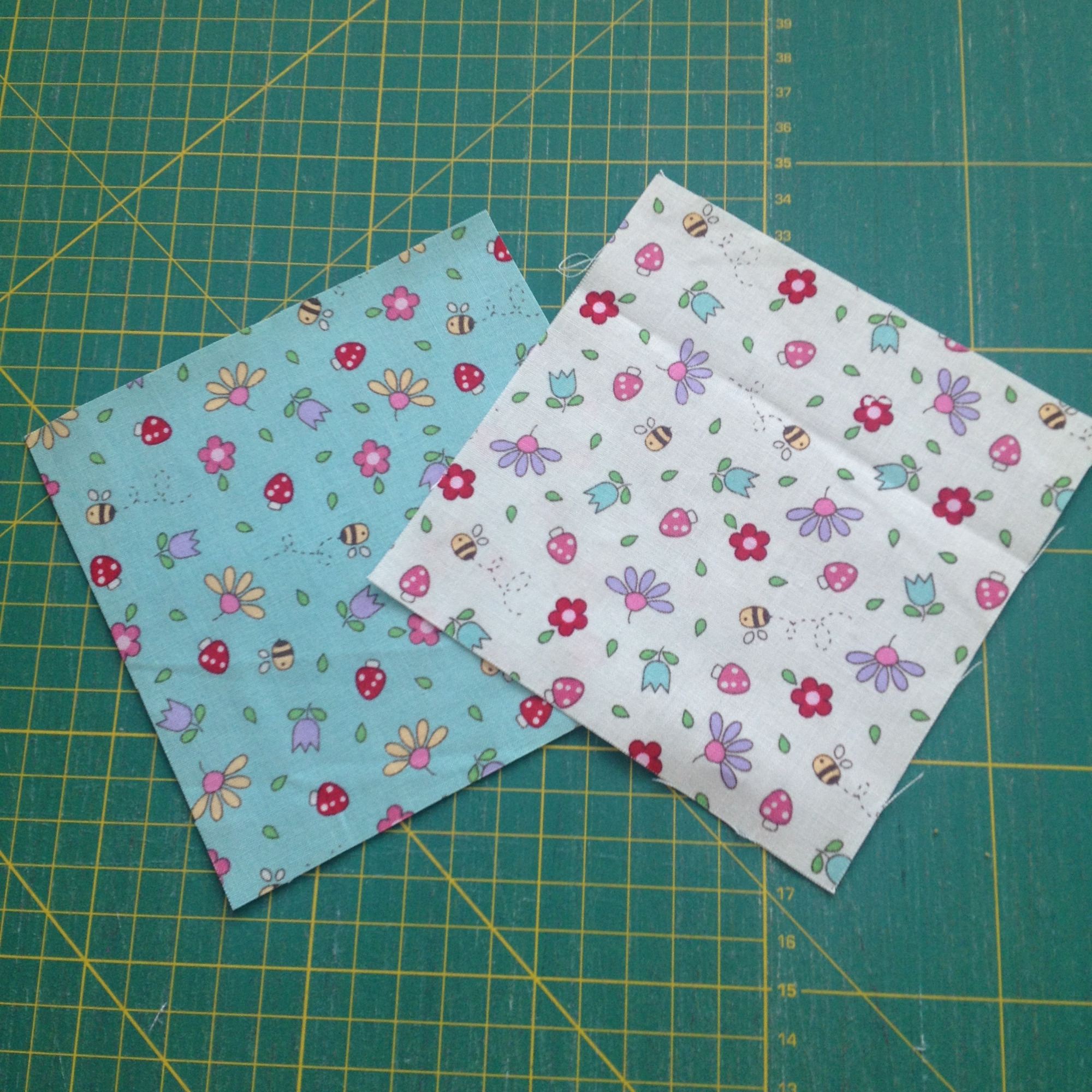 1. Charm squares are traditionally 5" x 5" and often come in pre-cut packs of 42pcs. Take two co-ordinating designs.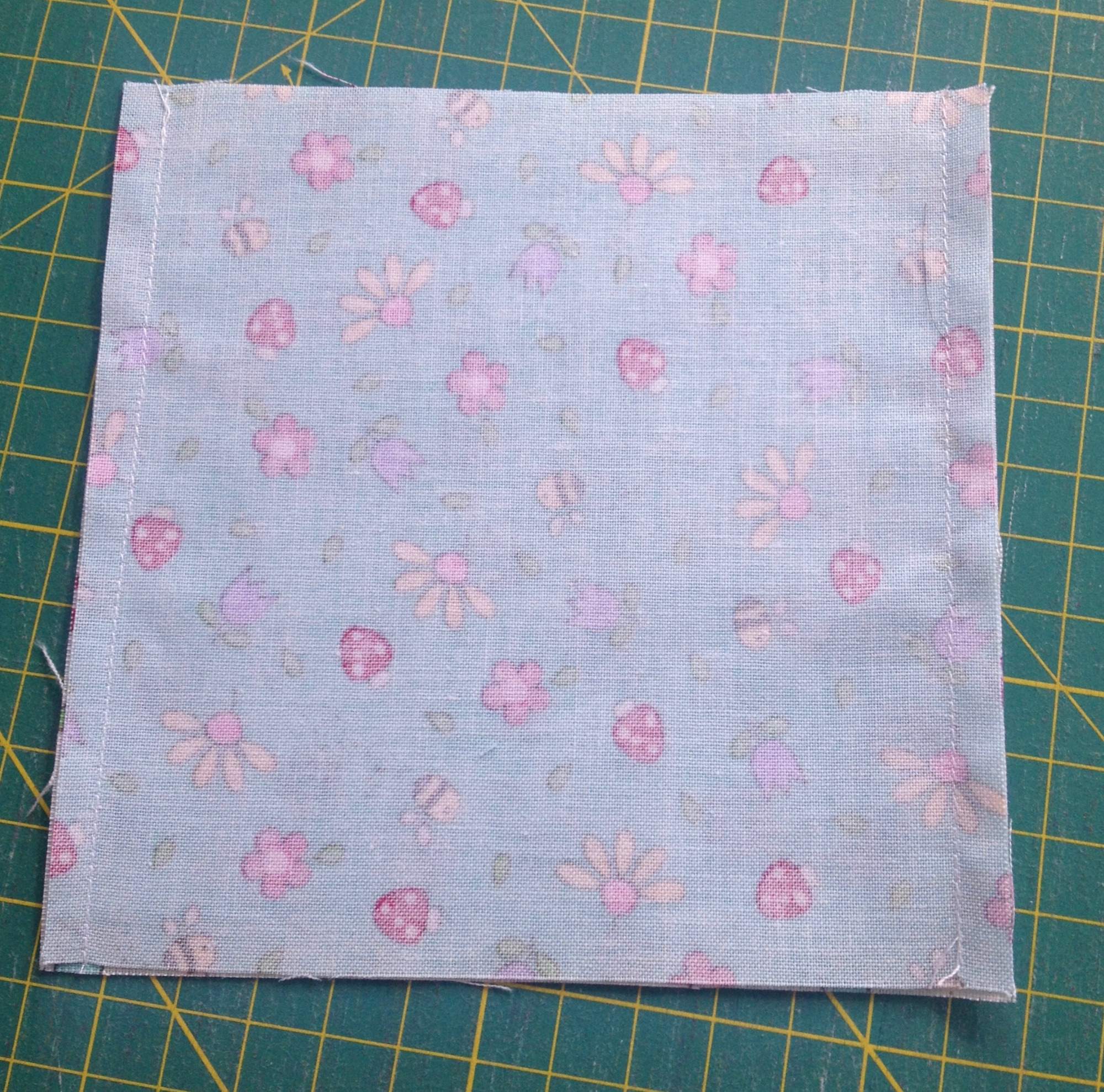 2. Place the two squares right sides together and using a 1/4" seam allowance, sew down two opposite sides.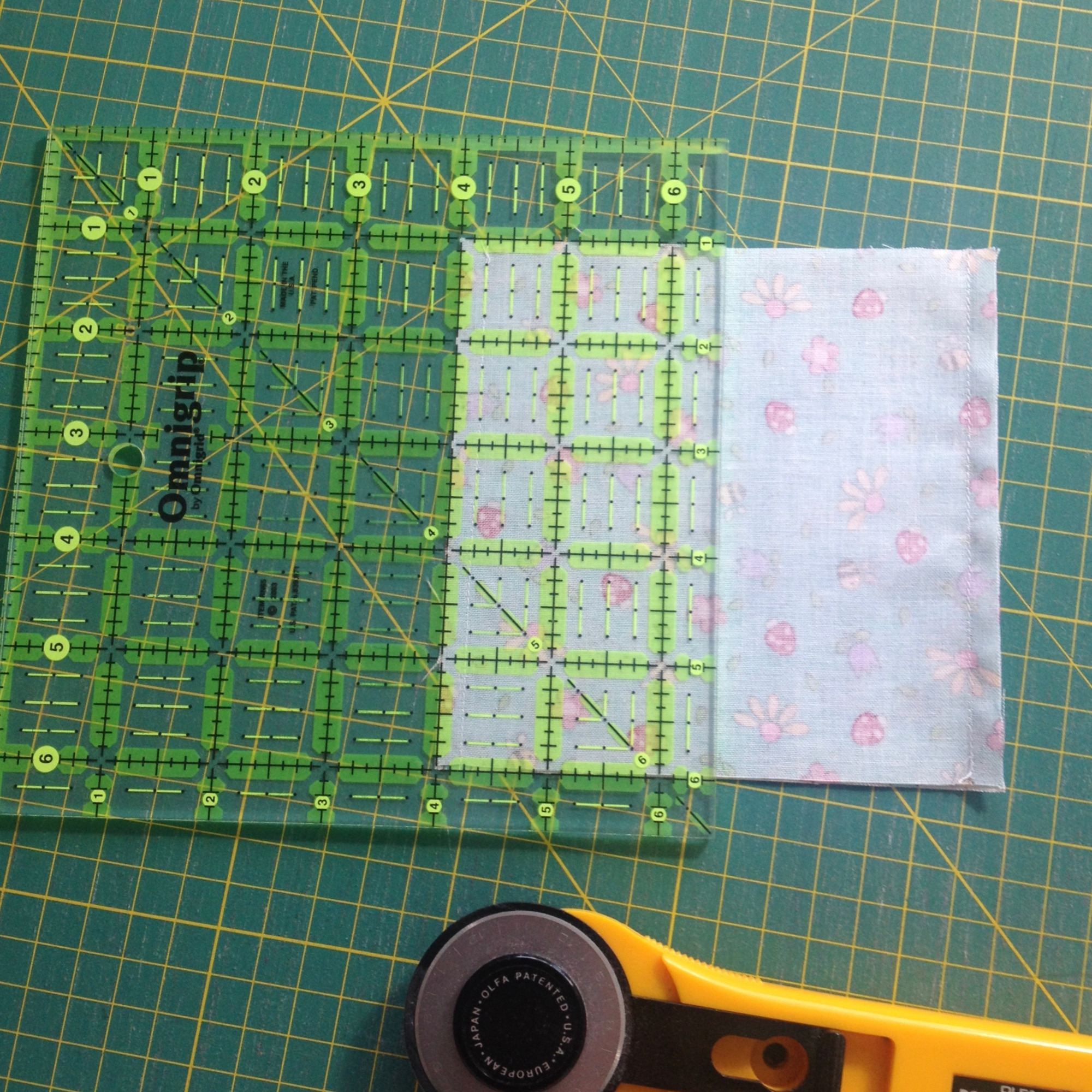 3. Press to seal your seams, then use your quilter's ruler to cut your squares exactly in half, making sure your unsewn edges are at the top and bottom.

4. Open out your two blocks and press seams toward the darker fabric.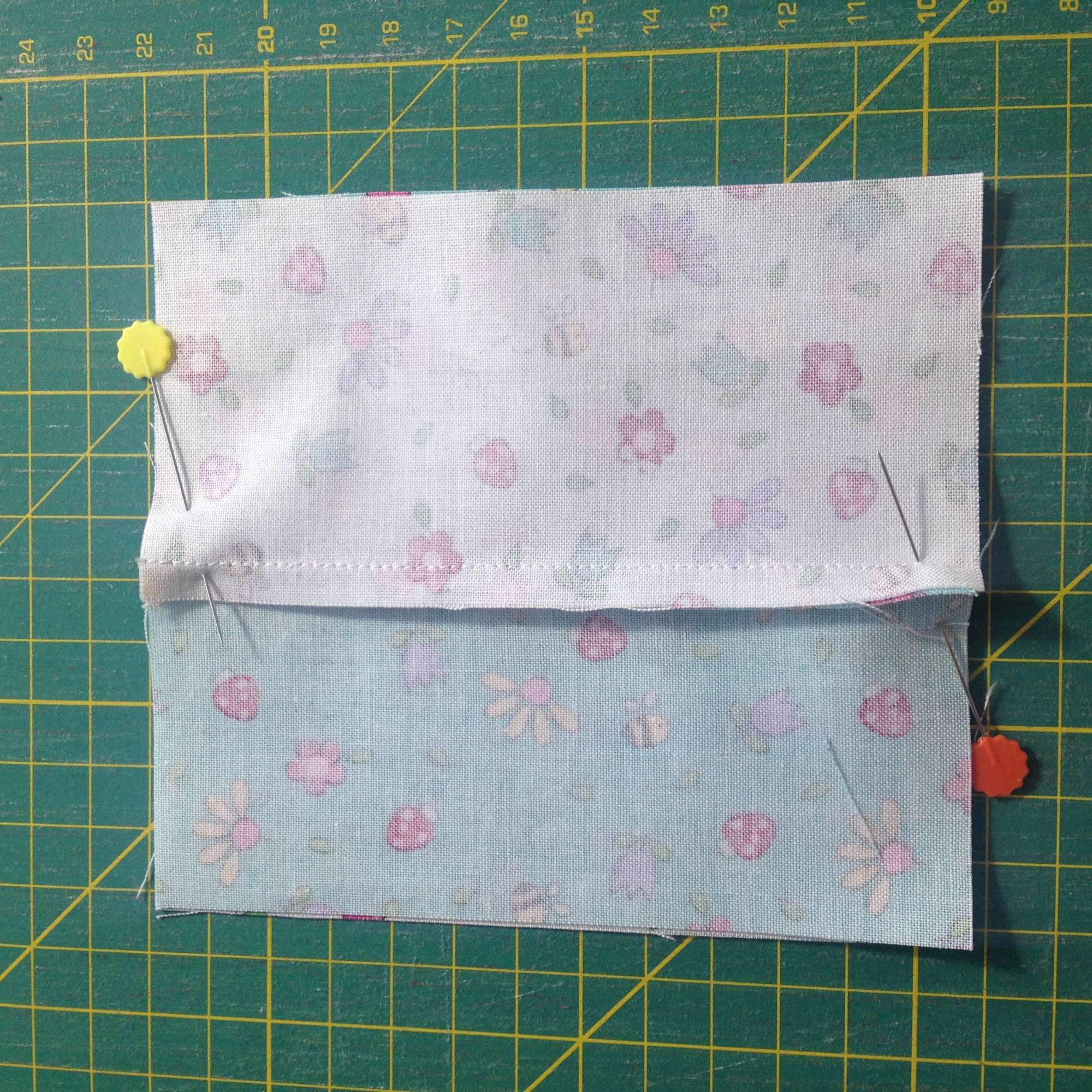 5. Pin the two blocks together so that different fabrics face each other and the seams lock into each other.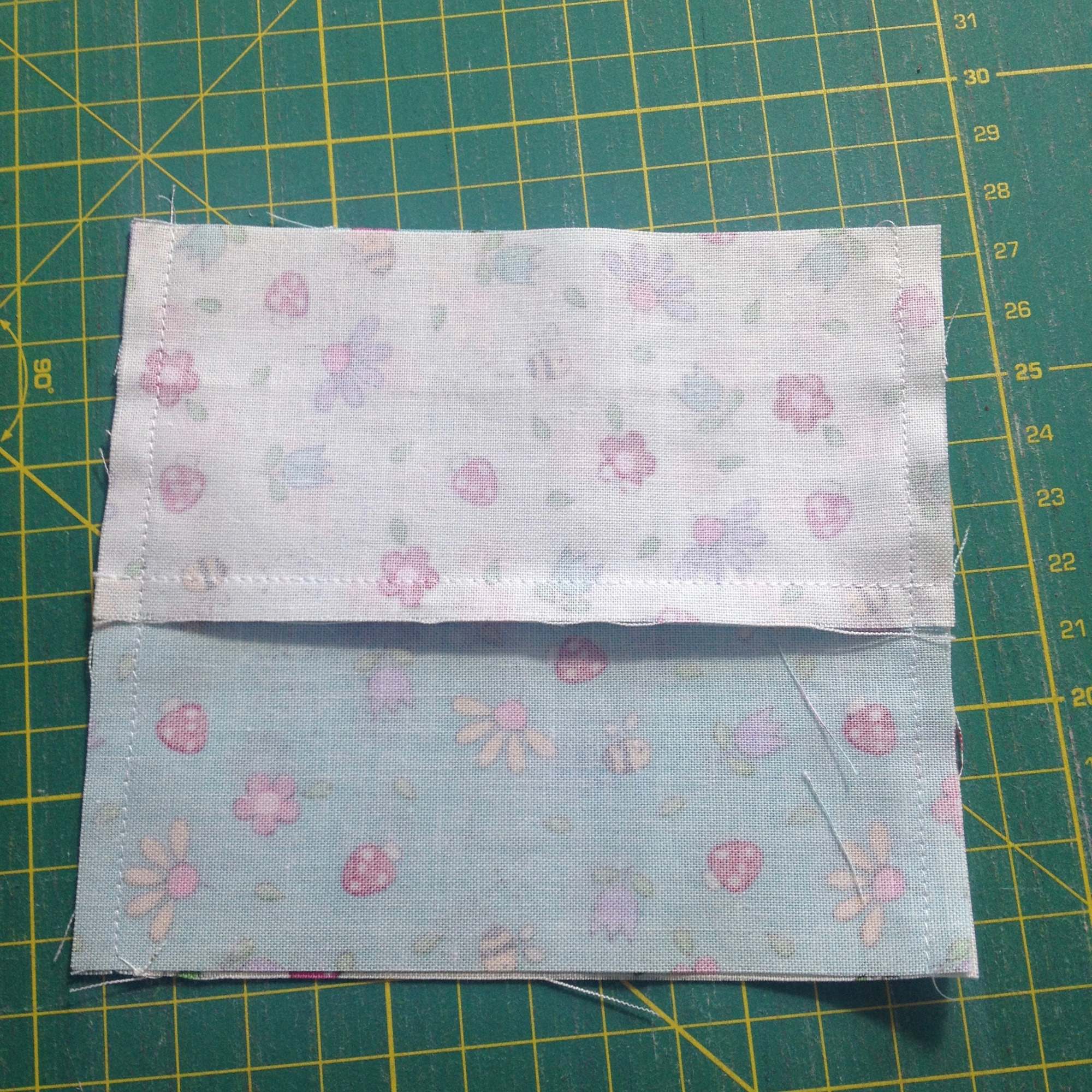 6. Then as before, sew down both sides of your pinned blocks.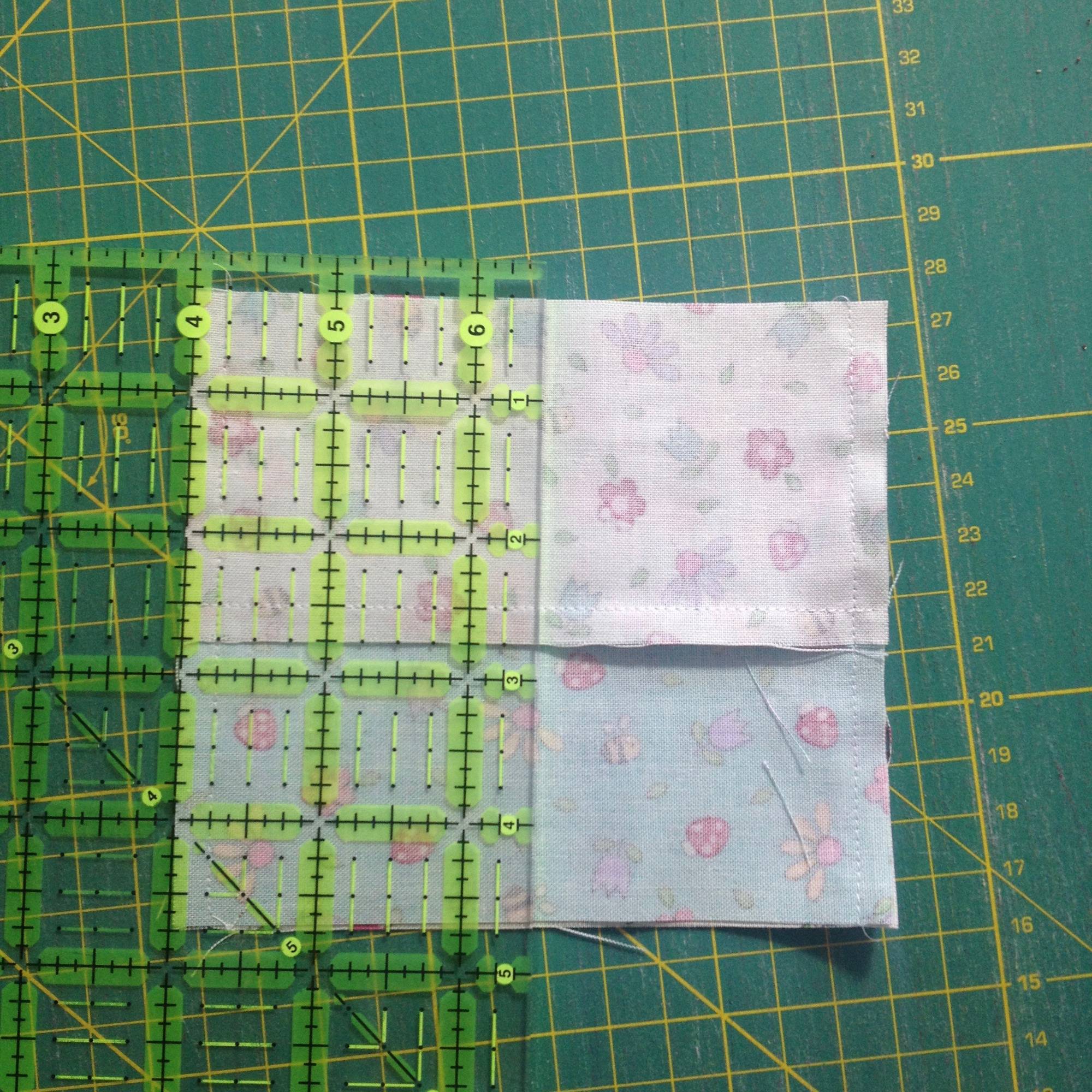 7. Press to seal the seams and cut the block in half again, with your unsewn edges at the top and bottom as before.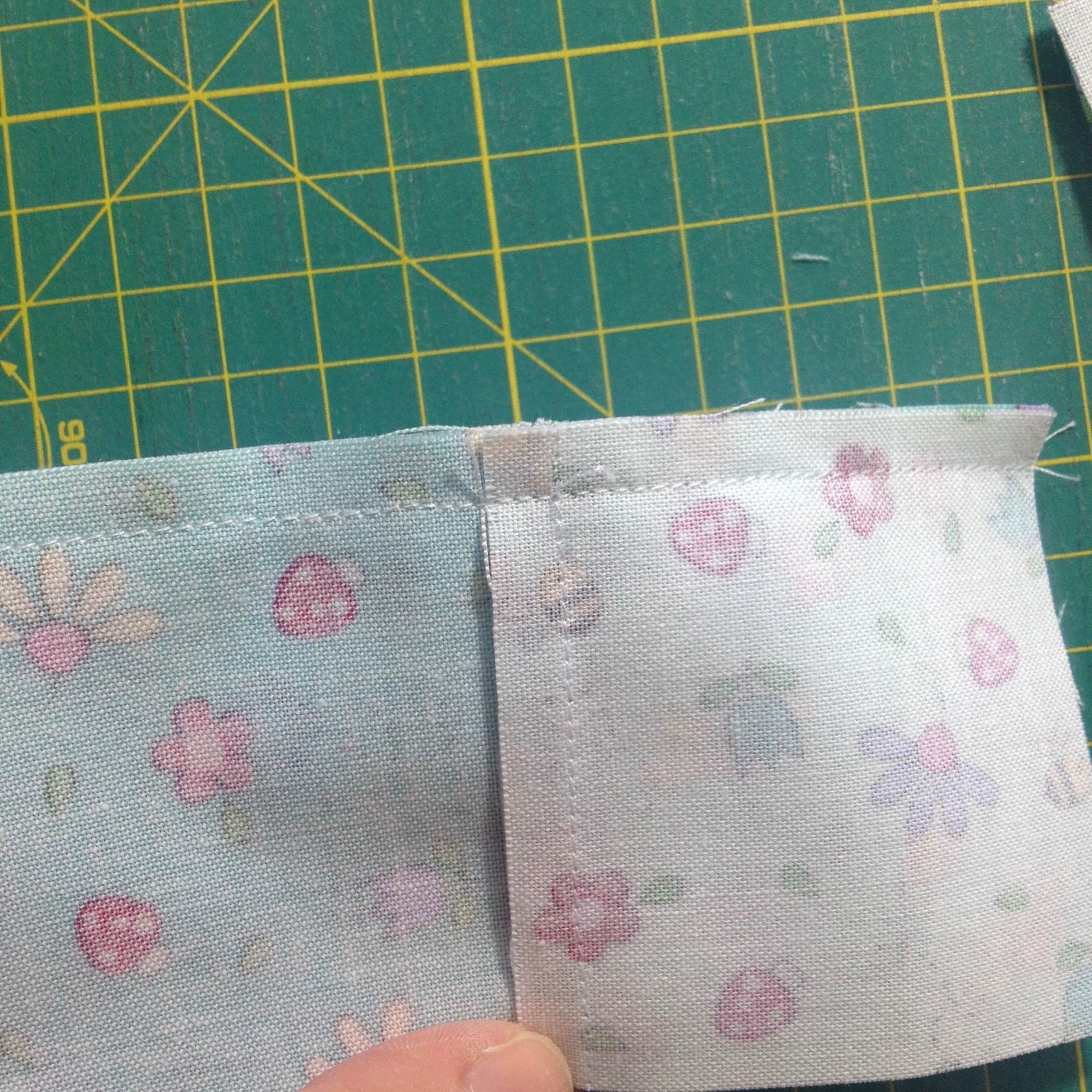 8. To help your centre seams lay flat, gently unpick the couple of stitches at the top of the original seams.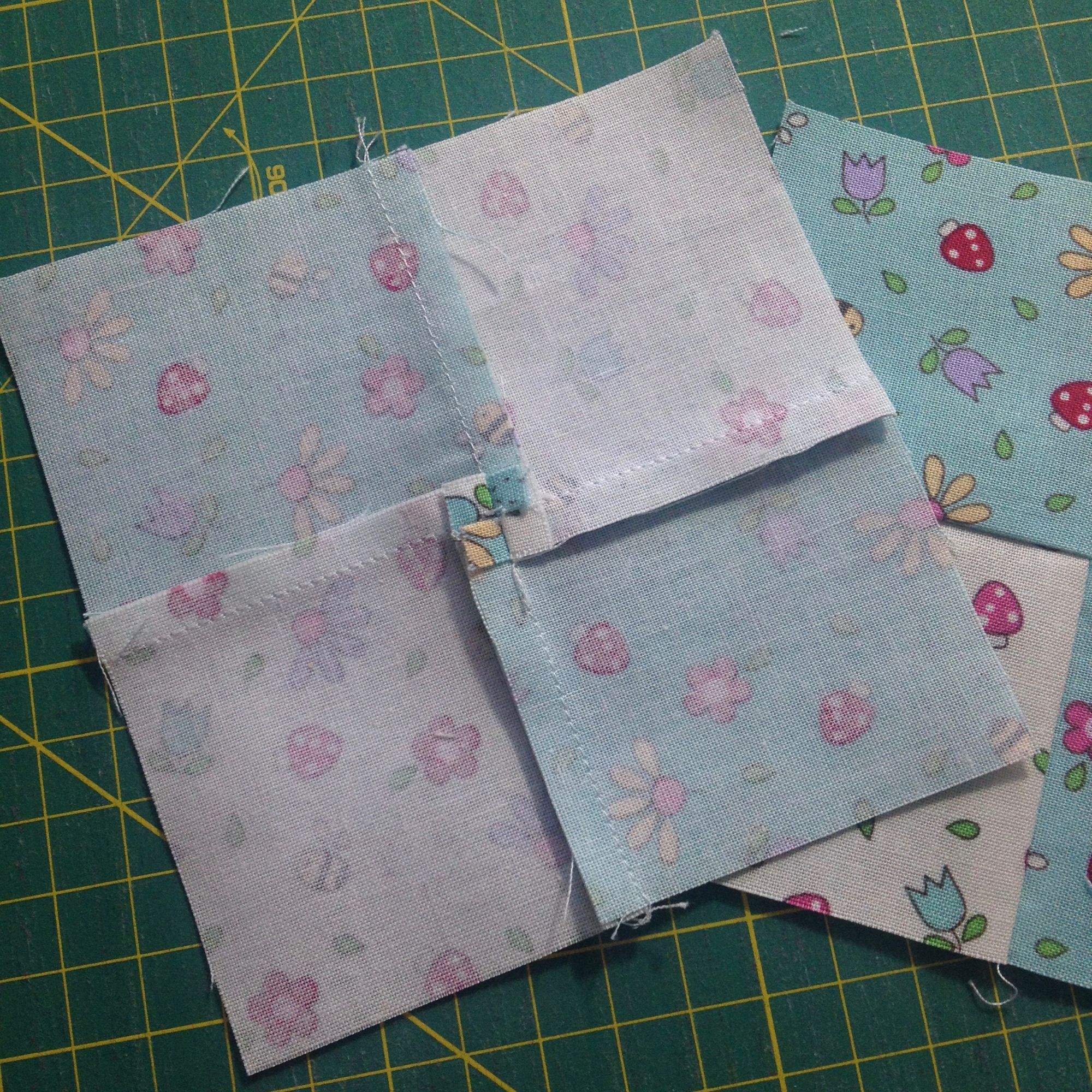 9. Finally, open up your seams so that they rotate as above, press from the front - you have two complete four-patch blocks!