Four Patch Quilt Pattern - PDF
The first pattern in my Pre-Cut Party series focuses on the versatile 2½" fabric strip, otherwise known as the jelly roll. Using a clever sewing and cutting technique, these simple four-patch blocks come together in no time.
In the first version on the right I used a 20 piece strip set that featured the colours of the rainbow, pairing up the colours and keeping them consistent throughout.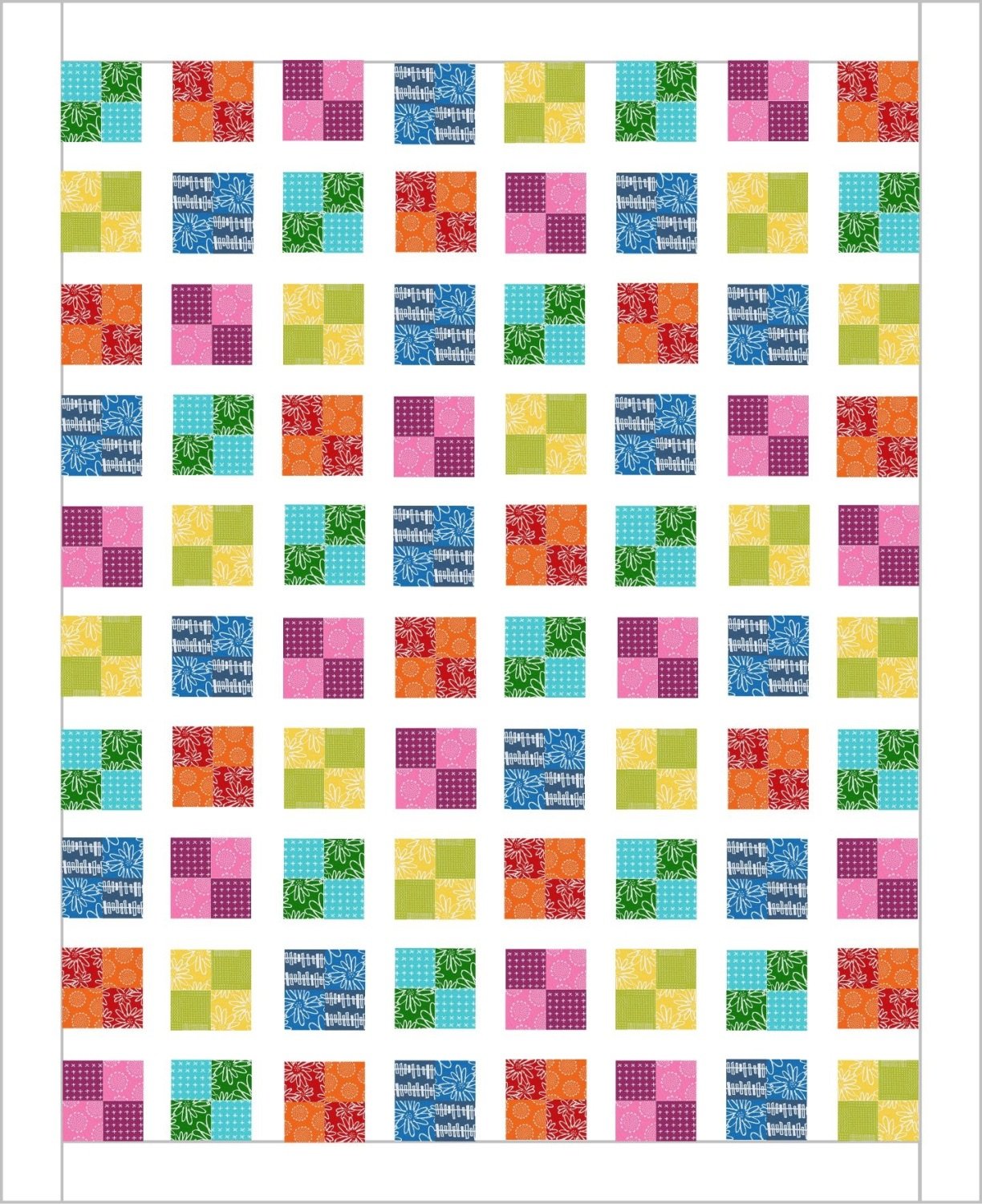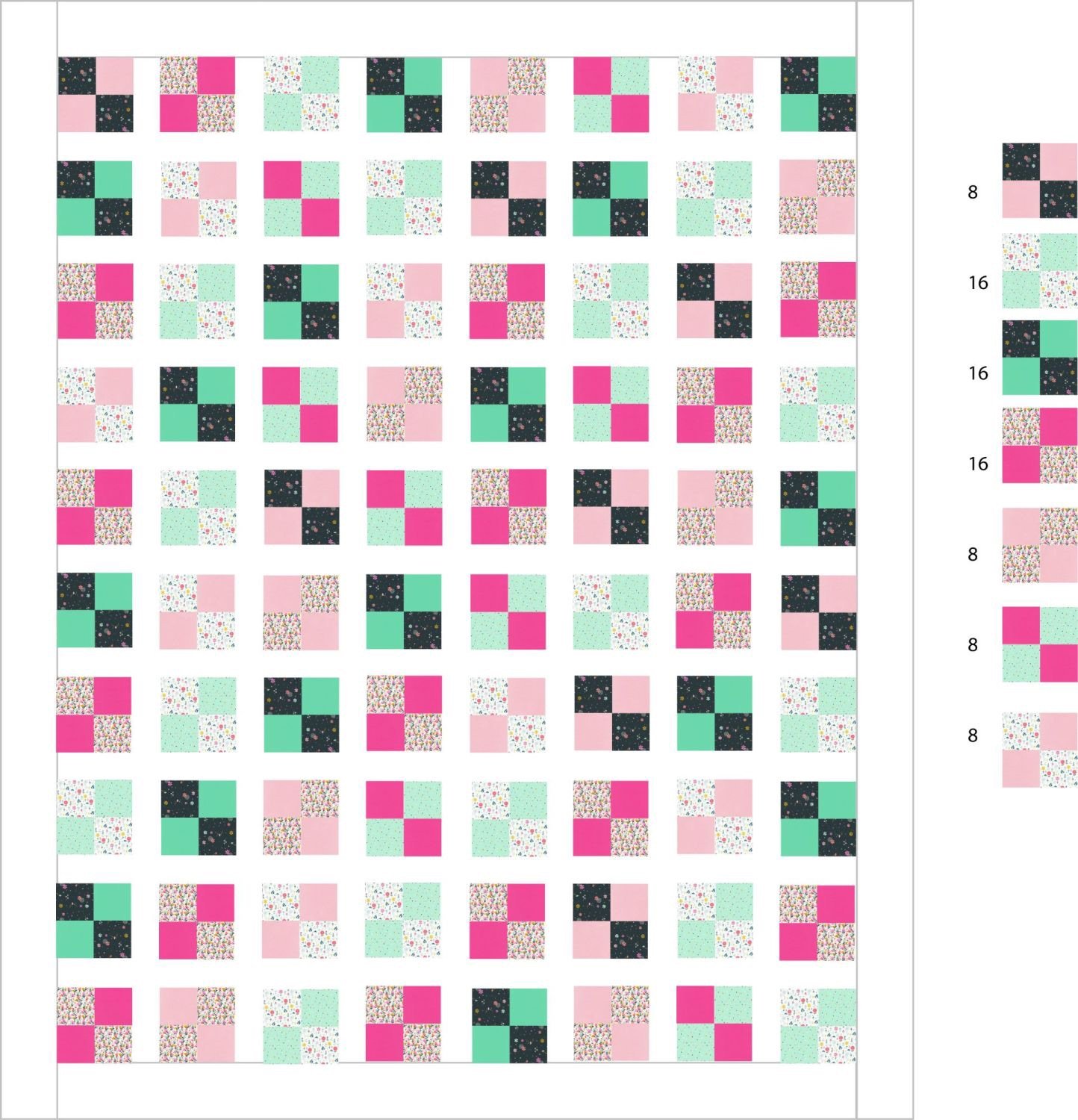 In this second version I have used all 20 strips but I've changed around the pairing to create seven different block variations, as you can see on the left. So for instance for the first block, I only used one strip of pale pink, and one of the dark blue to create 8 blocks. I've then used two strips of the flowers on white and two strips of the green with scattered diamonds to create 16 blocks, and so on.
Visit my collection of pre-cut strip sets for some inspiration.