Pre-cut Party - Vintage Buzz Saw Quilt PDF Pattern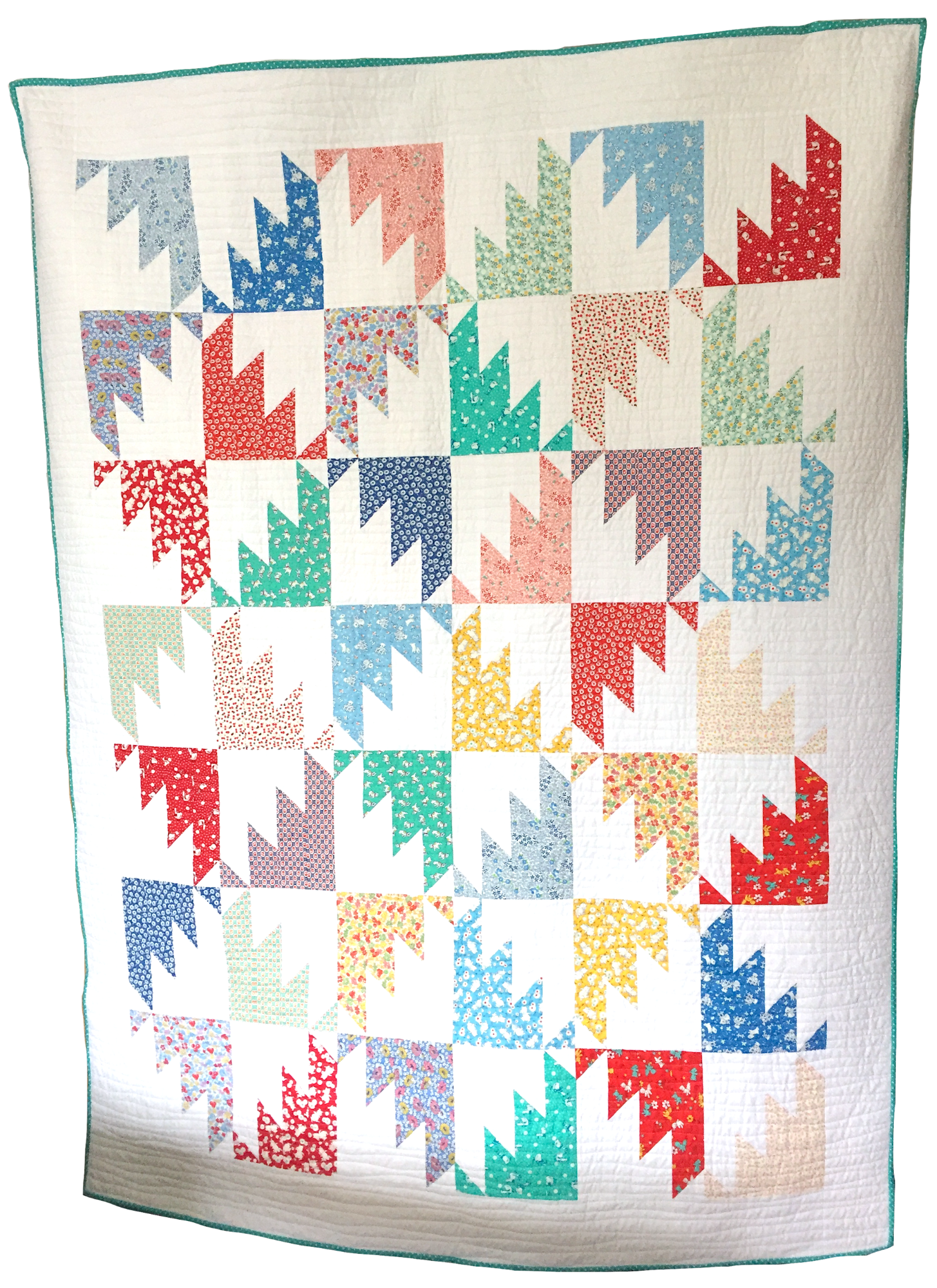 This pretty quilt is based on the traditional Buzz Saw quilt block and is made using 10" layer cake squares and come clever piecing.
This quilt finishes at approx. 50" x 67.5"
Skill level: Easy
This pattern is available as a PDF only for instant download.


If you love these 1930s floral prints, and would like to make this identical quilt, why not treat yourself to the whole kit? The 10" squares in both the prints and the white have been pre-cut for you, so you can start sewing straight away. The kit is priced at £60.00, click here to find out more.