Welcome to the Pre-cut Party
This series of patterns is inspired by my love of the quilting pre-cut, be it fabulous fat quarter bundles, the ever-versatile 2.5" strip, the cute charm square or the wondrous layer cake - these patterns are to encourage you to get out those pre-cut bundles and start sewing!
Each of these patterns is free to my Newsletter subscribers for the first month, before going on general sale - so why not sign up now and get free inspiration straight to your inbox every month!
Each of these patterns are available as PDF only for instant download to your computer - click below to find out more.

The Four Patch Quilt
This pattern uses 2½" fabric strips, otherwise known as a jelly roll, to create this simple yet beautiful quilt.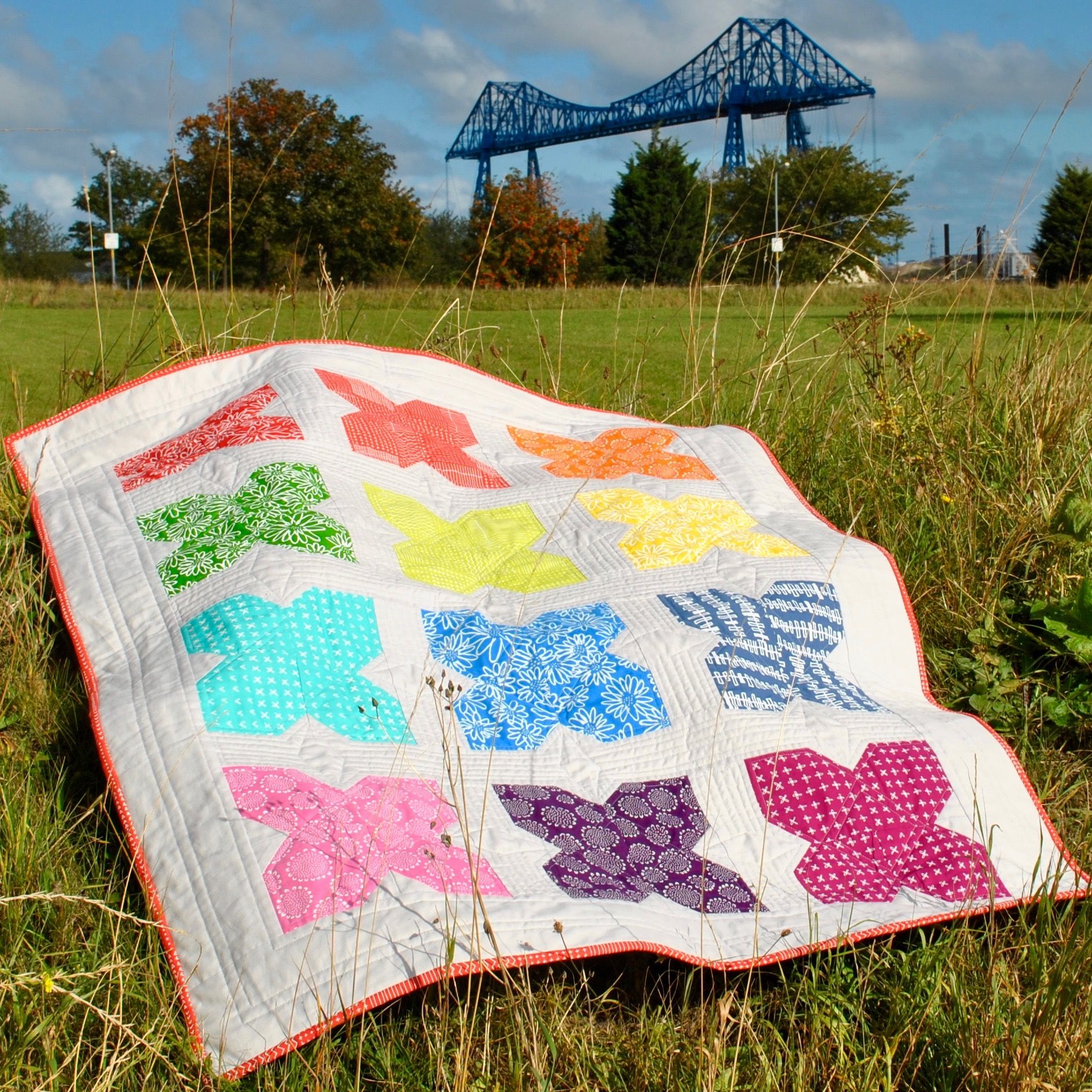 Blueberry Kiss Lap Quilt

Uses 5" charm squares to make half- snowball blocks, which are then grouped into sets of four to create a 'kiss'.

Christmas Table Runner
Use a gorgeous fat quarter bundle to make this modern table runner using HSTs and partial seams.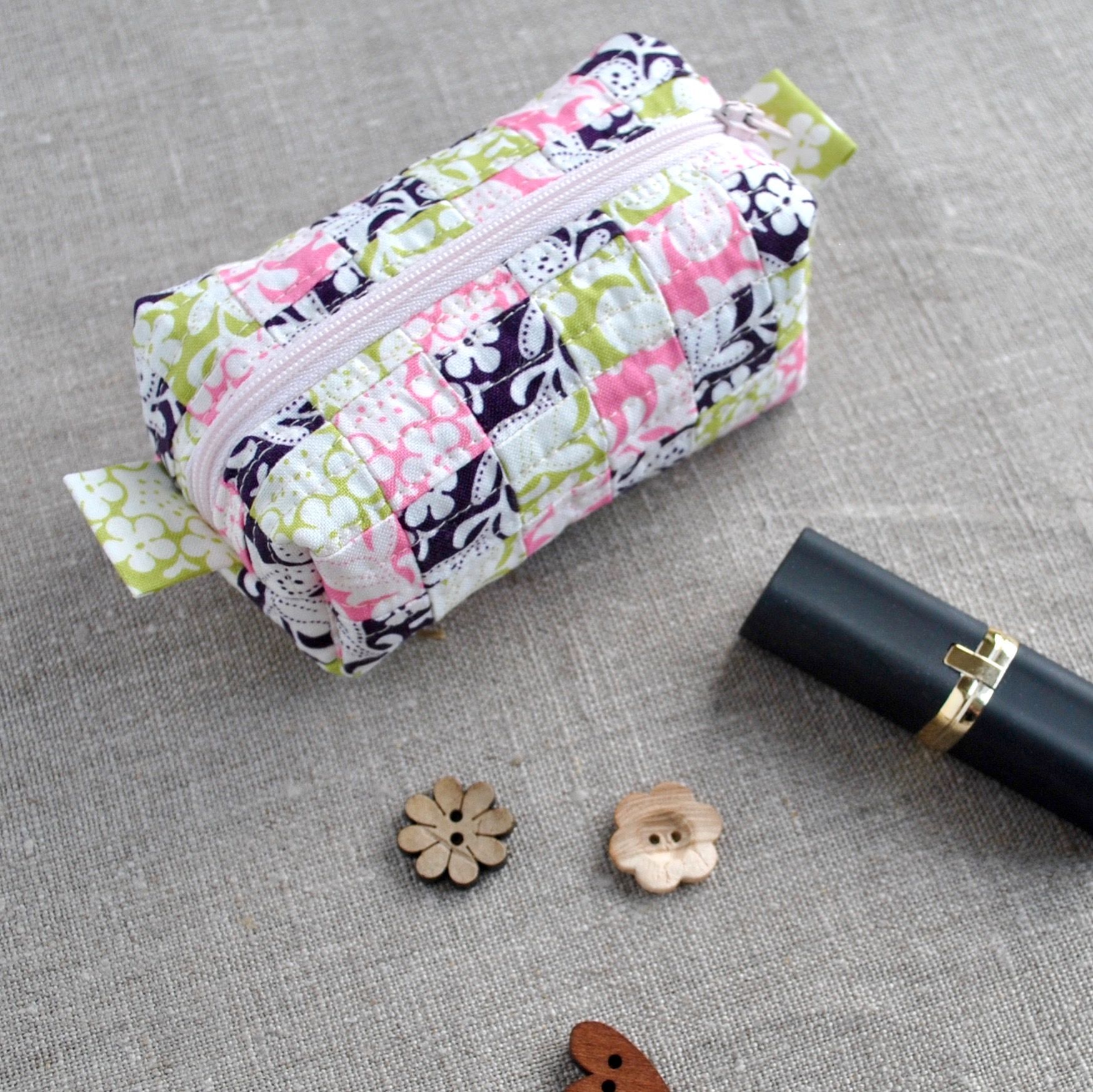 Bargello Pouch

Use left-over 2½" strips to make this cute box pouch using a clever 'tube' technique to create a Bargello pattern.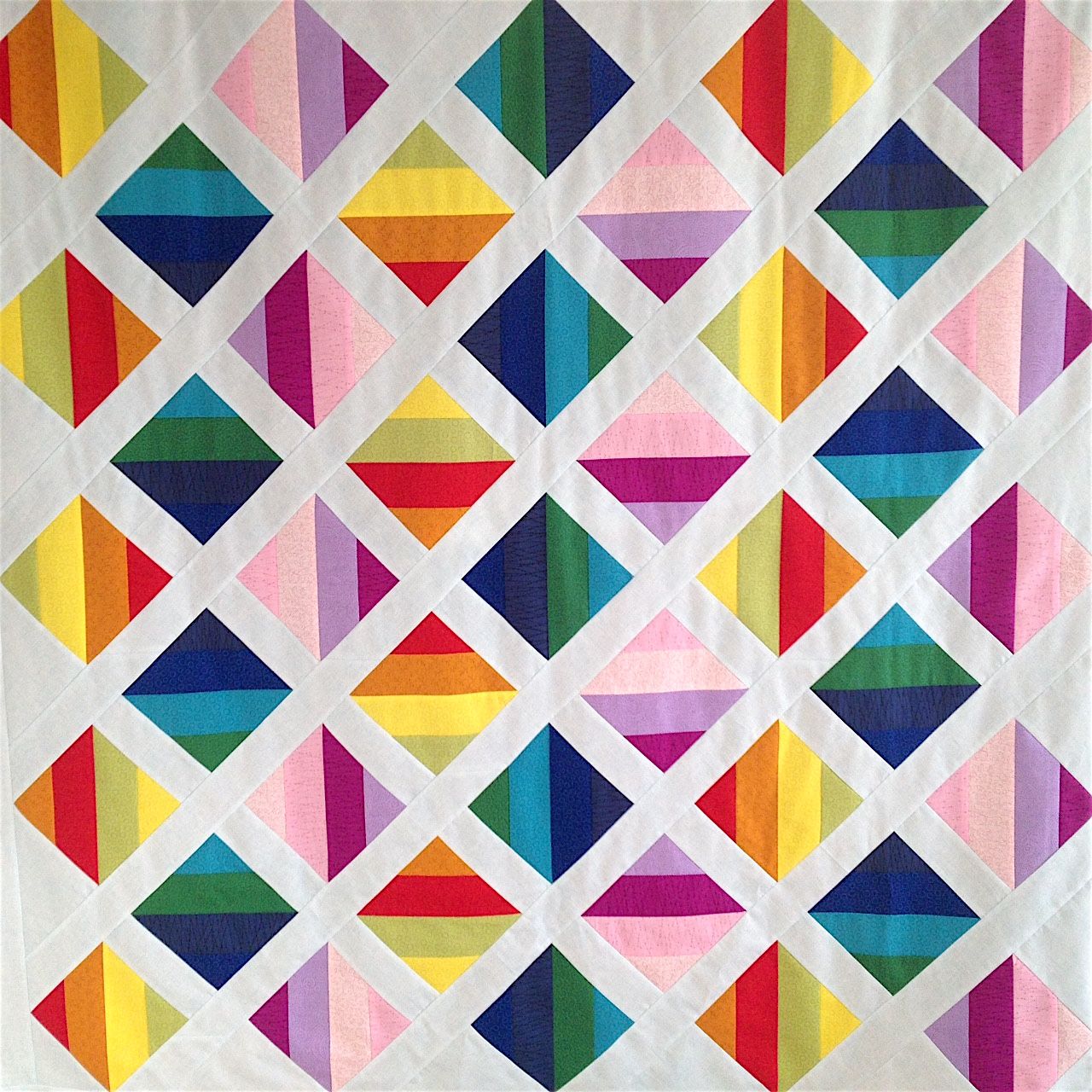 Rainbow Strip Quilt

Use the versatile 2.5" strip to create this bright and cheerful quilt to brighten up a dark and dreary British winter!


Dresden Plate Cushion

Use any pre-cuts from your collection to make these cute Dresden wedges using English paper-piecing, which are then appliquéd onto a background square.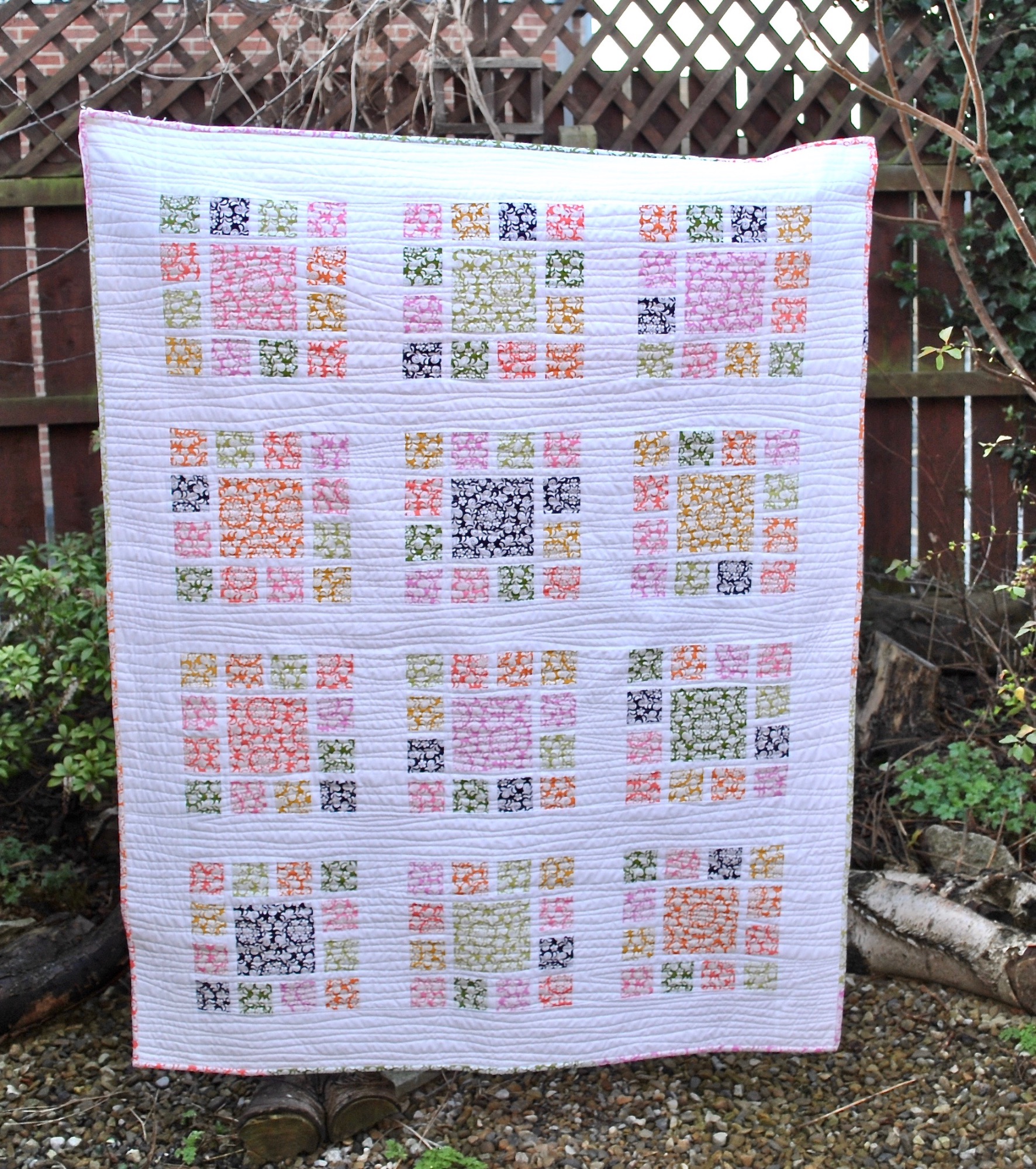 Mosaic Garden Quilt
This gorgeous lap or child's quilt is made using 5" charm squares and simple solid or blender sashing strips.

Flying Geese Cushion
Use a quick an easy method to make four flying geese blocks at once to create this colourful cushion

Wonky Squares Wall Hanging
Make your own work of art with these bright rainbow colours and a clever technique using freezer paper.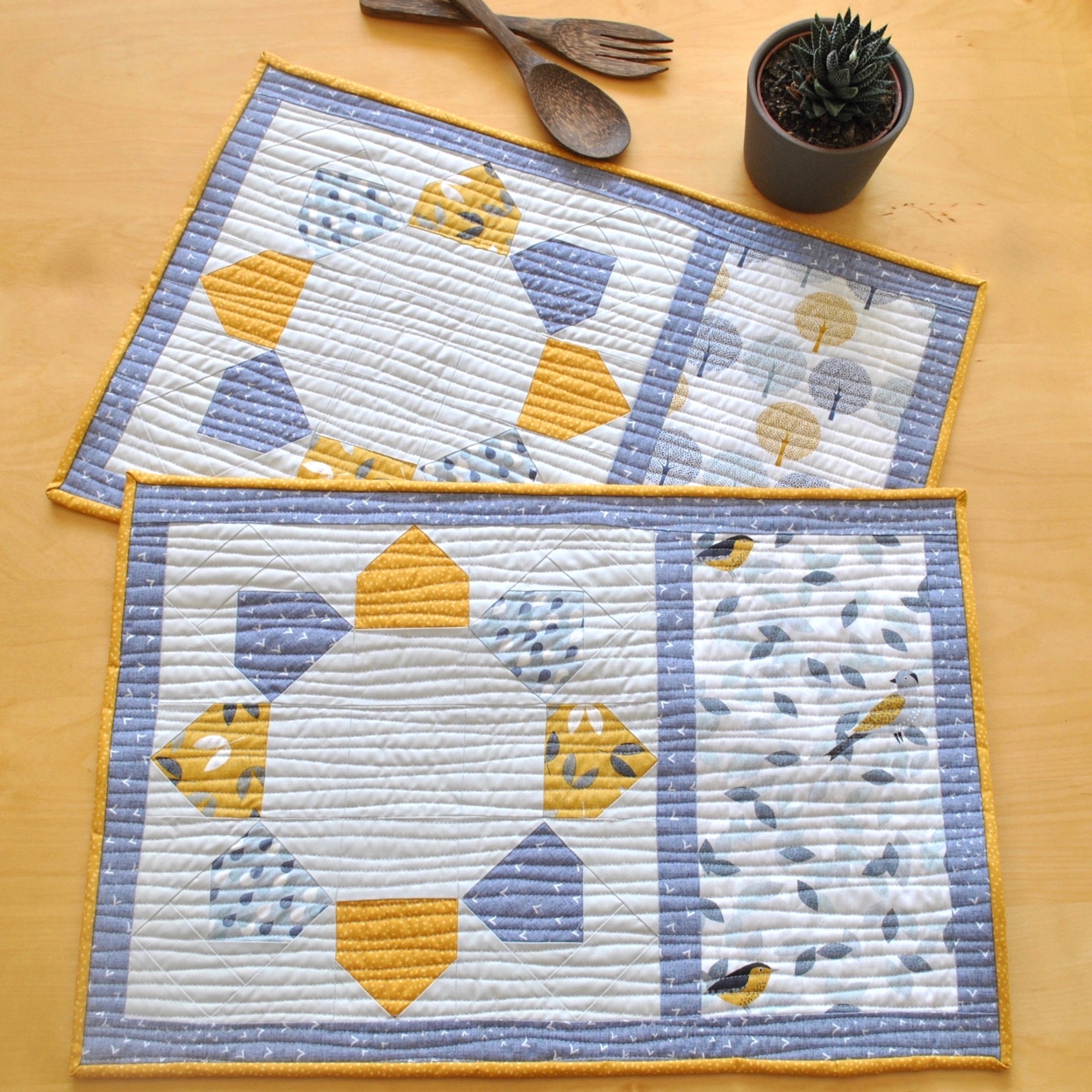 Octagon Star Table Mats
Careful cutting and clever marking make these pieced blocks easier than they first look.

Flower Basket Lap Quilt
Learn this great technique using simple blocks to make a gorgeous lap quilt.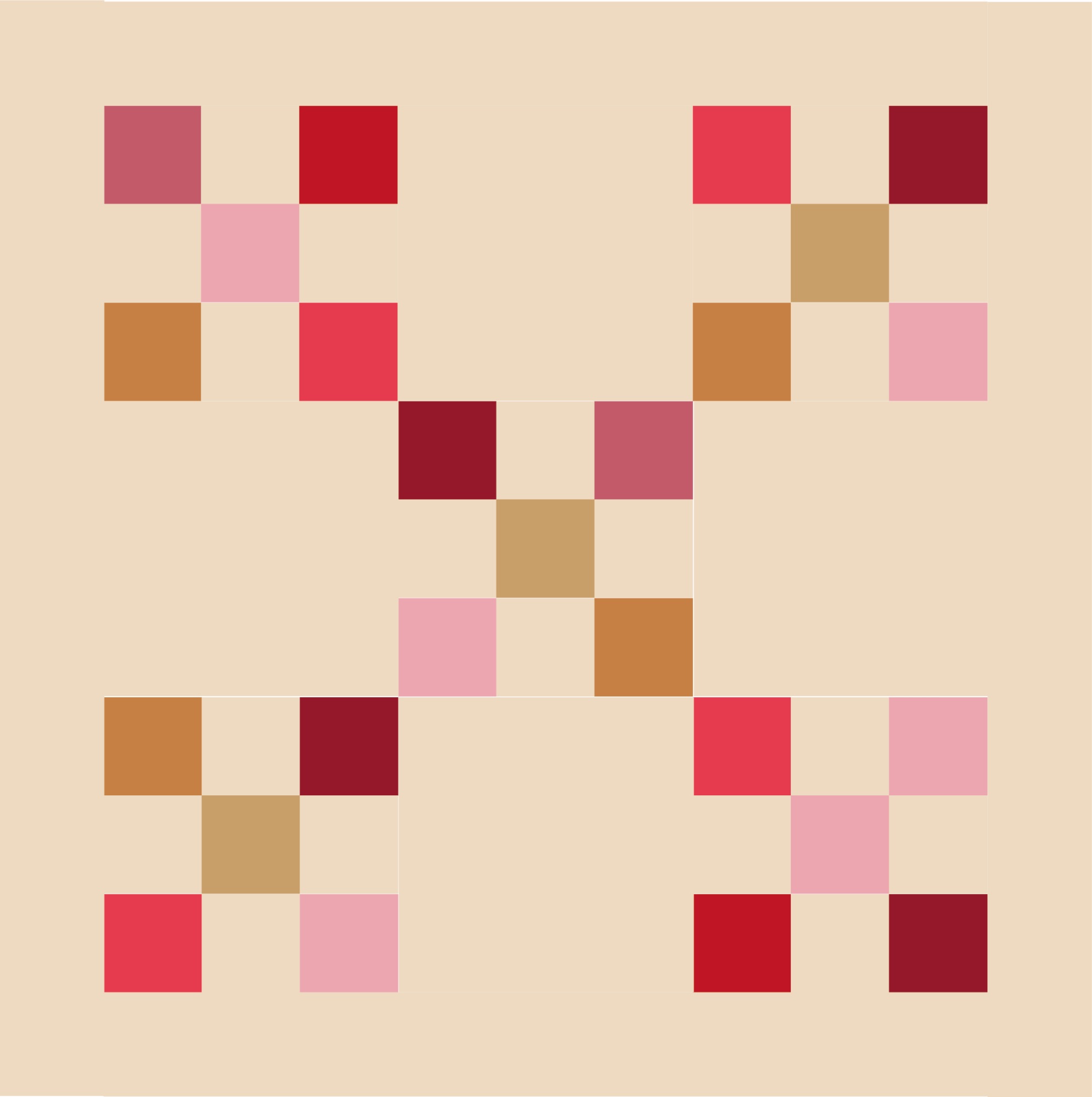 Irish Chain Cushion
2.5" strips really come into their own to make this simple yet really effective design.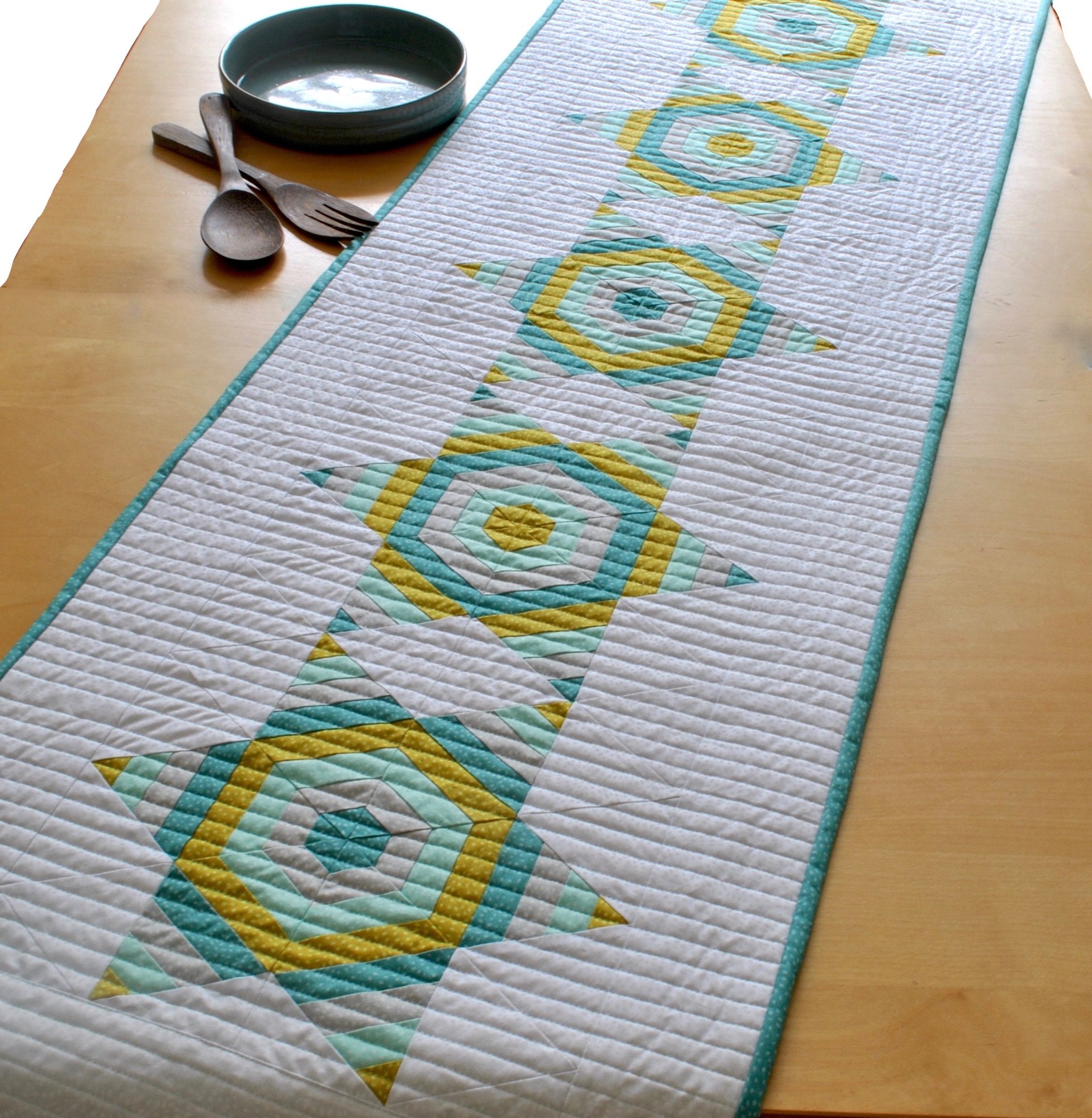 Strippy Star Table Runner
Use a clever strip-piecing technique with 2.5" fabric strips to create these fresh and modern stars.

EPP Pincushion
Discover the technique of curved English paper-piecing with this beautiful pincushion project.

Vintage Buzz Saw Quilt
Use layer cake squares to make this pretty quilt based on a traditional quilt block.

Novelty Pencil Case
Fat quarters are ideal for making last minute gifts - so why not try this cute pencil case?

Shoo Fly Needle Case
Use a couple of fat quarters to make this cute case based on this traditional quilt block.

EPP Flower Hoop Art
This project uses a curved English paper-piecing technique and some fussy-cutting to create this flower design.